Global Communities Welcomes Former Director of U.S. Trade and Development Agency to Board of Trustees
Published 10/17/2018 by Global Communities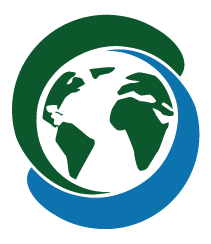 Global Communities Welcomes Former Director of U.S. Trade and Development Agency to Board of Trustees
Hon. Leocadia Zak Joins Board of International Development NGO
Silver Spring, MD  – Global Communities is pleased to announce the addition of Leocadia (Lee) Zak, President of Agnes Scott College in Decatur, Georgia, to our Board of Trustees. A lawyer and expert on international trade, she served for seven years as Director of the U.S. Trade and Development Agency (USTDA).
Zak began her law career in private practice with the Boston law firm Mintz, Levin, Cohn, Ferris, Glovsky and Popeo, which she joined in 1982. As a partner with the firm, she specialized in international and domestic municipal project finance. In 2000 she joined USTDA during the final months of the Clinton administration as a member of the Career Executive Service.  She subsequently served two directors appointed during the Bush administration, was appointed deputy director, and became acting director during the transition from the Bush to Obama administrations."
Zak's accomplishments at USTDA are many, including leading development of the Aviation Cooperation Programs in China, India and Brazil, as well as the Energy Cooperation Programs in China and India, and the worldwide Global Procurement Initiative. She testified before Congress on behalf of the agency's programs; served as principal in bilateral dialogues along with the secretaries of State, Treasury, Commerce and Agriculture; met with heads of state and other senior government officials and business leaders around the world; and accompanied the President on several trips around the world.
In 2011, together with a close friend from the State Department, Zak helped to found  the Women in Public Service Network (currently housed at the Woodrow Wilson Center) to provide opportunities for networking and leadership development for women, particularly those from women's colleges, who work in public service careers.
"Global Communities is thrilled to welcome Lee with her expertise in international development, advancement of women in leadership, and finance," said David A. Weiss, President and CEO of Global Communities. "She brings a wealth of experience and knowledge that will serve our Board of Trustees well, and will be a tremendous asset as Global Communities expands its portfolio in serving some of the world's most vulnerable communities."
Global Communities Board of Trustees Chair Caroline Blakeley said "Lee's background will be particularly useful as Global Communities continues to make great strides in international development. Lee is uniquely suited to help guide Global Communities in mobilizing resources and achieving even greater impact through the tremendous work it does throughout the developing world."
In addition to welcoming Lee Zak, the Board elected a new slate of officers at its annual meeting in September. In addition to Blakeley, the President and CEO of Rebuilding Together, who will serve as Chair, Richard F. Celeste, former Governor of Ohio, Ambassador to India and Peace Corps Director is the new Vice Chair; Nancy Roman, President and CEO of Partnership for a Healthier America, was elected Secretary; and Peter L. Woicke, former CEO of the International Finance Corp., is the new Treasurer. Robert A. Mosbacher, Jr., Chairman of Mosbacher Energy Company and former President and CEO of the Overseas Private Investment Corporation (OPIC), will continue to participate on the Board as a Trustee Emeritus.