Partners for positive global impact
Global Communities brings together local ingenuity and global insights to save lives, advance equity and secure strong futures. As leaders in sustainable development, humanitarian assistance and financial inclusion, we work as partners for good to advance positive, long-term change in places impacted by poverty, disasters and conflict.
In 2020, Global Communities and Project Concern International merged to increase the scale and positive impact of programs catalyzed by a wide range of public and private sector partners, including local governments and communities in which we work.
As a unified organization, we have deep roots in more than 35 countries and a shared vision for a more just, prosperous and equitable global community. We work across the nexus of humanitarian response and sustainable development and integrate cutting-edge expertise in financial inclusion to deliver essential solutions to complex development challenges.
We bring together local ingenuity and global insights to save lives, advance equity and secure strong futures.
A more just, prosperous and equitable global community.
We envision a world of expanded opportunity, where crises give way to resilience and all people thrive. We work to build this better world with a spirit of constant innovation and a commitment to confront historic barriers to dignity, equity and inclusion.
We respect the dignity and humanity of every individual and are committed to equity, inclusion and justice in everything we do.
We are transparent when we make mistakes, trust the wisdom of the communities we serve and seek to preserve the natural environment.
We are curious, seek to innovate and embrace a spirit of experimentation.
We consistently hold ourselves and each other to delivering excellence and to the highest professional and ethical standards.
We actively collaborate with all our stakeholders to improve understanding of complex issues and catalyze lasting change.
Letters from our leadership
Dear friends,
2020 is a year all of us will long remember. Our world, our sector and our organization underwent fundamental change, with overlapping shifts that will have a long-term impact on Global Communities' work around the world.
The COVID-19 pandemic could have ground operations to a halt, but thanks to the remarkable work of the entire global staff, the opposite was true. Not only did every program pivot to keep staff and partners safe and slow the spread of the coronavirus, but Global Communities also doubled down on core programs that were more important than ever. These efforts to increase economic opportunity, deliver innovations in water, sanitation and hygiene and use digital tools to share accurate health information saved lives and reduced the impact of COVID-19 in communities around the world.
The pandemic was not the only crisis the world faced this year, and Global Communities continued to provide humanitarian assistance in conflict zones and global hotspots. This year marked a tragic milestone of 10 years of conflict in Syria, where Global Communities has been working hand-in-hand with displaced families as they seek shelter and safety in a time of war.
Also in 2020, communities in the United States and around the world confronted long-overdue discussions of race, equality and justice, speaking to the core principles Global Communities has long operated under. For each of us, and for our organization, there is more work to do: we have a serious responsibility to continue learning, advancing and championing diversity, equity and inclusion in all its forms.
Amidst all this change, Global Communities reached a historic milestone on April 6, 2020, merging with global development organization Project Concern International (PCI). The merger brought together two complementary organizations with shared values in order to deliver greater impact and expand the reach of proven programs to tens of millions of people in more than 35 countries. Global Communities has already been enriched as it integrates PCI's legacy, history and expertise into our organization and programming.
As a unified organization, Global Communities shares an ambitious vision and inspirational mission. Together, we have shaped and launched a fresh strategic plan that expresses the heart of who we are, setting forth ambitious goals to make even greater positive and lasting impact in communities around the world.
Thank you to everyone who contributed to Global Communities' extraordinary successes in 2020 - that most challenging, unexpected and memorable year.
Sincerely,
Governor Richard F. Celeste
Chairman, Board of Trustees, Global Communities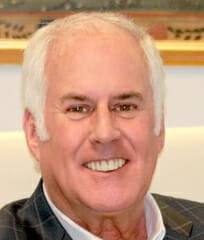 Dear colleagues,
When we look back at 2020, most of us will remember the way the COVID-19 pandemic disrupted our daily lives and threatened the health of our loved ones and the economic security of our communities. These same effects were felt all over the world, and even as the most virulent stage of the pandemic began to wane, it was clear that the impact would be deep and lasting. Global Communities stood together, supporting each other, mourning colleagues lost to the coronavirus, and constantly innovating and adapting to keep our essential programs running amid unprecedented challenges. I am deeply proud of our entire global team, and the contributions that were made to deliver meaningful, lifesaving support under the most difficult conditions.
We added new strength to our team in 2020, bringing the sustainable development experts and programs at Project Concern International (PCI) into the Global Communities family. We announced a merger as two strong, healthy organizations with the opportunity to do more for those we serve by delivering proven programs based on a shared approach to community-led change. The merger significantly broadened our geographic footprint and enhanced our technical expertise and program areas. Throughout the year, we worked to come together, learning about each other and sharing lessons learned, best practices and approaches. It was an opportunity to reexamine the way we do business and apply new strategies and tactics to constantly improve our business and our performance and, above all, to increase our impact.
As we look ahead, it is clear that so many of the big global challenges of 2020 remain unfinished. Climate change will reshape our world and our work in ways we might not even be able to predict. The steps we have taken toward equity, racial justice and real inclusion are only the beginning of the changes that must be made in ourselves, our organization and our sector. I believe the years ahead will be critical opportunities to advance equity and antiracism with sustained, ongoing and meaningful commitments to the work that still - and must - be done. In everything we do, from humanitarian assistance to sustainable development to financial inclusion, we are deeply committed to equitable development and inclusive growth.
We are fortunate to face the future as a unified organization, with PCI's legacy and expertise as part of our Global Communities family. Together, we are better positioned to meet our ambitious and vital mission and bold vision of a more just, equitable and prosperous global community.
Sincerely,
David Weiss
CEO, Global Communities
Dear colleagues,
Project Concern International (PCI) has a rich history and powerful legacy of transformational change, from the U.S.-Mexico border to dozens of countries in the Americas, Asia and Africa. In 2020, we took a historic step, merging with sustainable development and humanitarian assistance organization Global Communities in order to expand the scale and impact of our vital work.
We didn't know it when we started down that path, but 2020 would be a year of monumental change not just for us, but for nearly everyone in the world. The global pandemic disrupted lives, economies and routines for families everywhere.
The solutions Global Communities and PCI, now a Global Communities Partner, were already applying and our deep roots in communities around the world meant we were perfectly positioned to support communities to save lives. From installing hand-washing stations to using mobile phones to dispel misinformation about COVID-19, our committed teams around the world made deeply meaningful contributions to controlling the spread of the coronavirus.
We were all also truly touched by growing conversations around racial justice and how the legacy of racism and colonialism that pervades our sector can be dismantled with purposeful, dedicated, consistent action. The journey to becoming an anti-racist organization is one we began in 2020, but one that we are committed to continuing on for years to come.
Our entire global team made enormous contributions in 2020, as PCI's history, experience and programs merged to become a part of one unified Global Communities.
As we look forward to all we can accomplish as a combined organization, we also honor the incredible difference PCI has made since it was first founded in San Diego in 1961. Southern California was our original home, but the reach of PCI is truly global, stretching across tens of millions of people in thousands of communities around the world.
The legacy of PCI is core to our new, shared identity, and the lessons learned, friendships made and transformative difference of our work together will stay at the very heart of the unified Global Communities.
Warmest regards,
Carrie Hessler-Radelet
President & CEO, Project Concern International
President, Global Communities
The Americas
Argentina
Brazil
Colombia
Guatemala
Haiti
Honduras
Mexico
Nicaragua
United States
Middle East & North Africa
Egypt
Iraq
Jordan
Lebanon
Syria
Türkiye
West Bank/Gaza
Yemen
Europe & Asia
Kosovo
Romania
Sri Lanka
Ukraine
India
Africa
Botswana
Burundi
DRC
Ghana
Ethiopia
Kenya
Malawi
Rwanda
Tanzania
Zambia
Joint efforts to address key global issues
Global Communities and PCI Respond to COVID-19
Drawing from decades of experience combating epidemics and communicable diseases, our global program teams pivoted to respond to COVID-19 and meet critical community needs with skill and compassion.
Advancing Sustainability during the Pandemic 
Global Communities and PCI, a Global Communities Partner, came together with a shared commitment to stand with communities currently facing the dramatic effects of a changing climate.
Diversity, Equity and Inclusion Goals Come into Focus
In 2020, the United States, the world and the international development community continued a vital conversation with fresh urgency, addressing the continued impact of systemic racism, discrimination and colonialism on the daily lives of Black and Brown colleagues, partners and peers.
Fiscal Year 2020 At A Glance
Year End Operating Results*
Less Change in With Donor Restrictions
Without Donor Restrictions
Program Services & Program Support*
For the periods ending: Sept. 30, 2020 & Sept. 30, 2019.
Revenue, Expenses, Year End Operating Results and Net Assets are presented in Millions.
Board of Directors and Executives
We are grateful to all the distinguished board members who supported Global Communities and PCI before, during and after our 2020 merger.
October 2019 - April 2020
Governor Richard F. Celeste
Ambassador Wendy J. Chamberlin
Governor Richard F. Celeste

Nancy E. Roman

Vice Chair

(through Dec. 2020)

John Duong

Vice Chair

(Jan. 2021 to present)
Ambassador Wendy J. Chamberlin
Global Communities Executive Officers and Senior Management
Billy Blake

Chief Information Officer

Elissa McCarter-LaBorde

Vice President, Development Finance
Pia Wanek

Vice President, Humanitarian Assistance

Mario Jabbour

Vice President & Chief Financial Officer
Eric O'Neill

General Counsel & Chief Ethics Officer

Jared M. Hoffman

Vice President, Resource Mobilization & Global Operations
Project Concern International Executives
Melinda Coil

Acting Chief Financial Officer

Janine Schooley

Senior Vice President, Programs
Peg Ross

Vice President, People & Culture

Judith Robb-McCord

Vice President, Technical Leadership & Support
Chris Bessenecker

Vice President, Strategic Initiatives

Melissa Silverman

Vice President, Marketing & Communications
John McWeeney

Director, New Business Development
This report was compiled by Global Communities and PCI's Office of Communications with the support of global program teams. Design and layout by Briteweb. Authors and contributors include Jackie Frank, Amy Levey, Bonnie Maratea, Annie Mueller, Melissa Silverman and Maureen Simpson.