Global Communities and USAID Partner to Combat the Zika Virus in Honduras
Published 04/05/2017 by Global Communities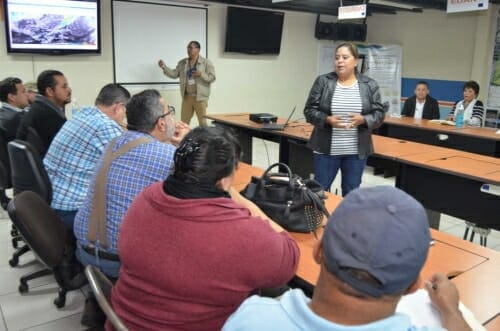 Global Communities and USAID Partner to Combat the Zika Virus in Honduras
This press release first appeared on Reuters Alertnet.
Silver Spring, MD, April 5, 2017 – The United States Agency for International Development (USAID) has awarded Global Communities a $4.9 million grant to help communities in Honduras prevent  the spread of the Zika virus. Building on Global Communities' experience engaging with Honduran communities to fight the spread of other diseases such as malaria, HIV and AIDS, the grant will fund the development of community-led behavior change by actively engaging with local leaders to impart knowledge of healthy practices to their communities.
The three-year program, known locally as Nuestra Salud ("Our Health,") will focus on the most at-risk communities, including poor urban areas in Tegucigalpa, San Pedro Sula, Choloma, La Lima and Villaneuva. The first phase of the grant will focus on partnering with communities on Zika education and prevention, such as understanding mosquito sites and breeding conditions, the sexual transmission of Zika, and behavior change to prevent the spread of the disease and its vectors. Global Communities will also partner with local institutions and local governments to help increase their capacity to support Zika prevention and treatment.  The second phase will focus on solidifying the gains made by local institutions in working closely with communities to implement public health programs, ensuring long-term sustainability in the fight against Zika, as well as other health concerns that have threatened Honduras before.
"Global Communities has a long and proud history of working hand in hand with the people of Honduras to beat back health threats and reduce the risk of disease," said David Weiss, President and CEO of Global Communities. "With the support of USAID we will help communities take charge of their own health, preventing the transmission of Zika and minimizing the number of Honduran families suffering with the devastating effects of this disease."
Global Communities' Zika response is partially adapted from best practices and lessons learned during its award-winning Ebola response, where community meeting and dialogue sessions with tribal and local leaders across Liberia were responsible for crucial behavior changes relating to hygiene and burial practices across the country during the epidemic. Global Communities, in partnership with USAID, aims to bring evidence-based approaches to preventing health crises to ensure that development assistance is cost-effective and impactful.
ABOUT GLOBAL COMMUNITIES
Global Communities is a global non-profit organization founded in 1952 that works closely with communities worldwide to bring about sustainable changes that improve the lives and livelihoods of the vulnerable. Global Communities believes that the people who understand their needs best are the people of the community itself and has worked in Honduras continually for more than 30 years. Learn more at www.globalcommunities.org and www.globalcommunities.org/honduras