Global Communities has been innovating in the field of international development for more than 60 years. We generate innovative ideas or adapt existing ones into untested contexts to yield dramatic results around the world. As part of our strategic direction, we are committed to investing in evidence-driven research, innovation and pilot initiatives to take smart risks and respond to the priorities of communities and partners.
From the intersection of humanitarian assistance, sustainable development and financial inclusion, Global Communities actively works to identify, test and scale novel approaches to development challenges that are dramatically faster, more efficient, and more cost-effective. For that reason, Global Communities has created Innovation Works. This team of innovation specialists leads efforts to strengthen our innovation ecosystem and support our organization's teams, partners, and communities to accelerate the design, prototyping and scaling of new processes, business models and frontier solutions to complex development challenges.
Global Communities has a strong foundation and long history of innovation, including:
As part of a five-year U.S. Agency for International Development WASH for Health project, Global Communities worked with the plastics company Duraplast Ghana and the government of Ghana to enable the creation of a poor-inclusive market for rural sanitation products and services. Using a human-centered design process focused on rural households, Global Communities helped develop a low-cost, affordable, and long-lasting hygienic sanitation product, the Digni-Loo. In a new model of public-private cooperation to scale up basic sanitation, the government of Ghana purchased 20,000 Digni-Loo units for delivery to poor rural households, which are priced at $85, about 80% less than traditional latrines.
Climate change and decades of detrimental policies have accelerated the deterioration of Africa's drylands, jeopardizing the carbon stocks they hold, and threatening the livelihoods and food security of millions of pastoralists. AfriScout is a digital service for pastoralists that was created by Global Communities, then operating as PCI, to overcome these challenges, restore rangelands, improve food security, and help poor families engage in positive coping mechanisms in response to climate change. By leveraging satellite imagery and crowd-sourced information from users, pastoralists can use the AfriScout mobile app to make more optimal and precise grazing decisions that support regenerative rangeland practices while protecting herds, reducing conflict, and improving livelihoods. The application has now been downloaded and used by over 20,000 pastoralists across East Africa. Results from a Fordham University study show 69% of AfriScout users improved their ability to manage pasture, 76% identified the maps are their most important tool in migration decision-making, and 42% believed that AfriScout had reduced conflict.  Moreover, the study found an attributable benefit of $4,639 or approximately $67 for every cow or 10 shoats, a sheep-goat hybrid.
WFP-X Moonshot Innovation Launchpad
Between 2015 and 2030, the world will add 1.1 billion new city dwellers around the world, putting already strained food systems under unprecedented pressure. Solutions developed on incremental methods are not going to solve these new food security challenges occurring in accelerated urbanization contexts. The World Food Programme (WFP) selected Global Communities' Innovation Works team to help create the first ever exploration of moonshot innovation— an approach that encourages "anything is possible" thinking—for urban food security in megacities of the future. From July 2020 to April 2021, Global Communities worked with WFP's Innovation Accelerator in Munich, Germany and their Innovation Hub in Dar es Salaam, Tanzania to co-create and manage a moonshot launchpad program that generated 100 moonshots in 100 days. Global Communities designed the curriculum, facilitated more than 150 workshops and three rounds of prototyping and worked with local innovators to build low, medium and high-fidelity prototypes on the top five moonshots.  
Global Communities takes a generative approach to innovation, investing in evidence-driven research and pilot initiatives to take smart risks and respond to the priorities of communities and partners. Our innovation work to date has included:
In 2015, Global Communities launched the One Good Idea Award as an opportunity to create, innovate and promote learning from within and capture the innovation that occurs across our organization. The annual award, which is supported by the Sanders Family Foundation, helps strengthen our interventions, methodologies, and programming and position Global Communities for additional impact. 
While the One Good Idea Award was not granted in 2020 due to the COVID-19 pandemic, our 2019 winner was the Partners for Good team in Jordan. The team proposed the Entrepreneurship Development in Sri Lanka project, which expands the concept of a competitive TV show "Mosh Mostaheel" developed by Partners for Good and currently in its second season in Jordan, to create demand among Sri Lankan youth and local communities for entrepreneurship and youth self-employment opportunities. The proposal supports a primary goal of the YouLead! project in Sri Lanka by increasing prospects for successful self-employment through the program's entrepreneurship and access to finance activities in Sri Lanka.
The Vitas Group is a commercial holding company created by Global Communities to provide responsible micro, small and medium enterprise finance to populations that are not served well by formal financial markets. Created by Global Communities, Vitas drives financial inclusion by linking innovators and entrepreneurs with access to the capital they need to build sustainable livelihoods, create jobs and spur economic growth. Vitas is driven by innovation rooted in customer-centricity.
In 2020, Vitas launched Vitas Lab to test new ideas and drive responsible finance innovation, create new products and identify new partnerships. The lab is at the forefront of digitizing existing processes, products and services in an agile framework by leveraging data and technology to respond to rapid market changes, accelerate growth, and better serve our customers.
Vitas aims to accelerate a mobile-first network of small enterprise lenders and expand to new markets. Through its own lending platform Vitas directly banks the customer, and through partnerships with acquirers, distributors, and other platforms, Vitas indirectly banks the customer via loan as a service.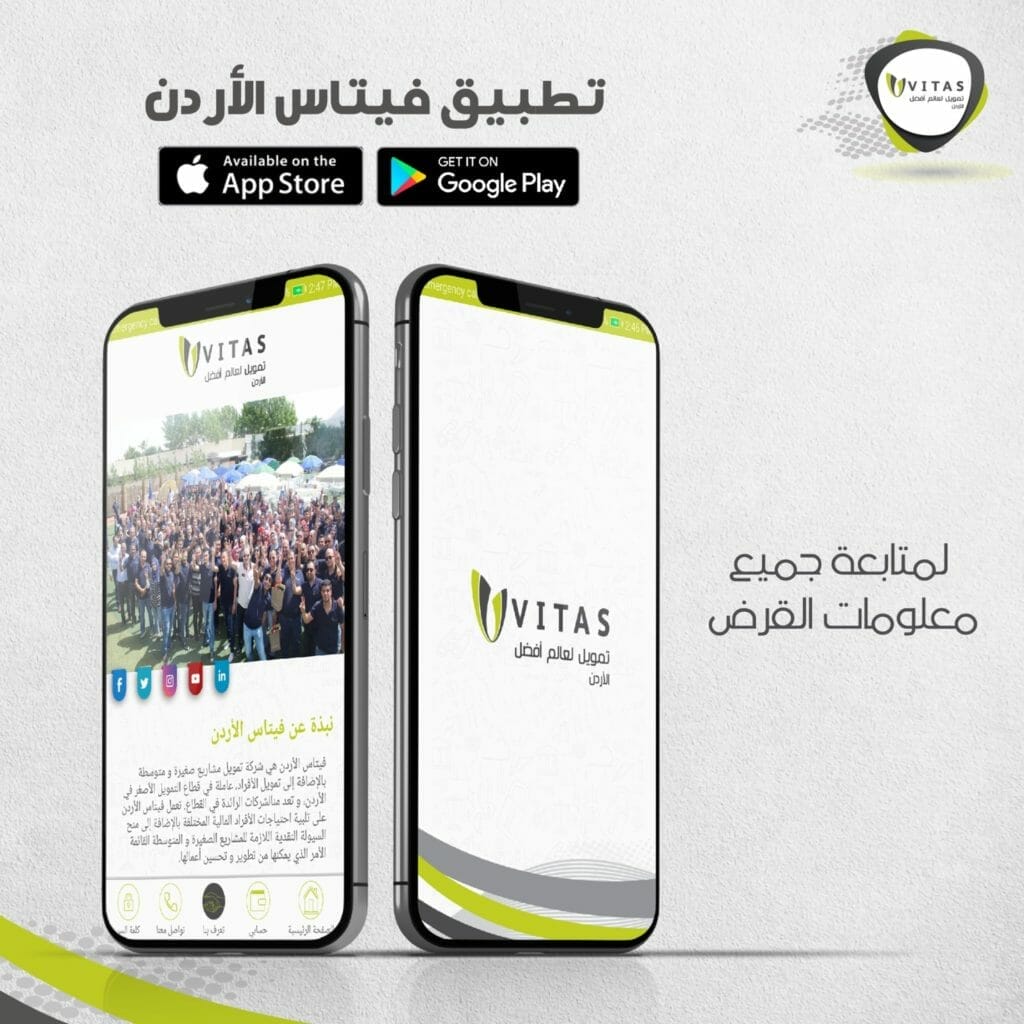 of AfriScout users stated that migration decisions were significantly impacted by using digital maps
of AfriScout users stated that digital maps are now their most important resource for migration decisions, which include where and when to move herds along with how many animals to move
improved household latrines installed through Digni-Loo, providing more than 154,136 people with access to basic sanitation services
communities that have acquired open defecation free status through thanks in part to adoption of Digno-Loo latrines
Our work in this area reaches