Market Labor and Youth Capacity Assessment in Lebanon
Published 12/22/2016 by Global Communities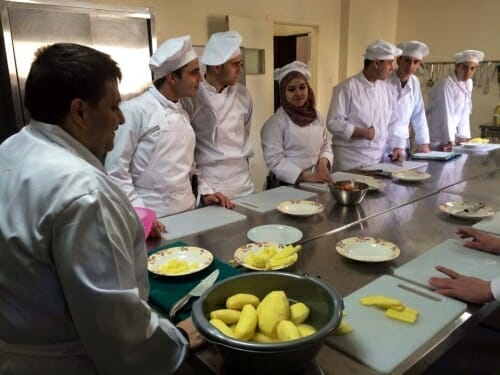 Market Labor and Youth Capacity Assessment in Lebanon
Worldwide, young people are three times more likely than their parents to be out of work. There are two related issues: high levels of youth unemployment and a shortage of people with critical job skills. Lebanon is experiencing these same issues, in its own particular economic context.
Taking into consideration the current state of the national labor market and economy in Lebanon, Global Communities has worked in partnership with InfoPro to determine the gaps in skills and lack of employment opportunities of youth. After mapping the main economic sectors according to a number of criteria, three subsectors were chosen for in-depth review, namely agro-alimentary and beverages, hotels and restaurants, and building and construction.
This report bases its analysis on desk research, the consultation of an economic expert, as well as interviews with stakeholders, including companies in the three subsectors, technical and vocational institutes, learning centers, micro-finance institutions (MFI), recruitment agencies, and youth themselves. This analysis allowed InfoPro to make recommendations to Global Communities Lebanon for the development of specific short-term and medium-term youth workforce training programs.
Read the Market Labor and Youth Capacity Assessment Executive Summary here.
Read the full Market Labor and Youth Capacity Assessment here.