Reflecting on USAID YouthPower Jordan's Long-Lasting Impact 
Published 04/13/2022 by Global Communities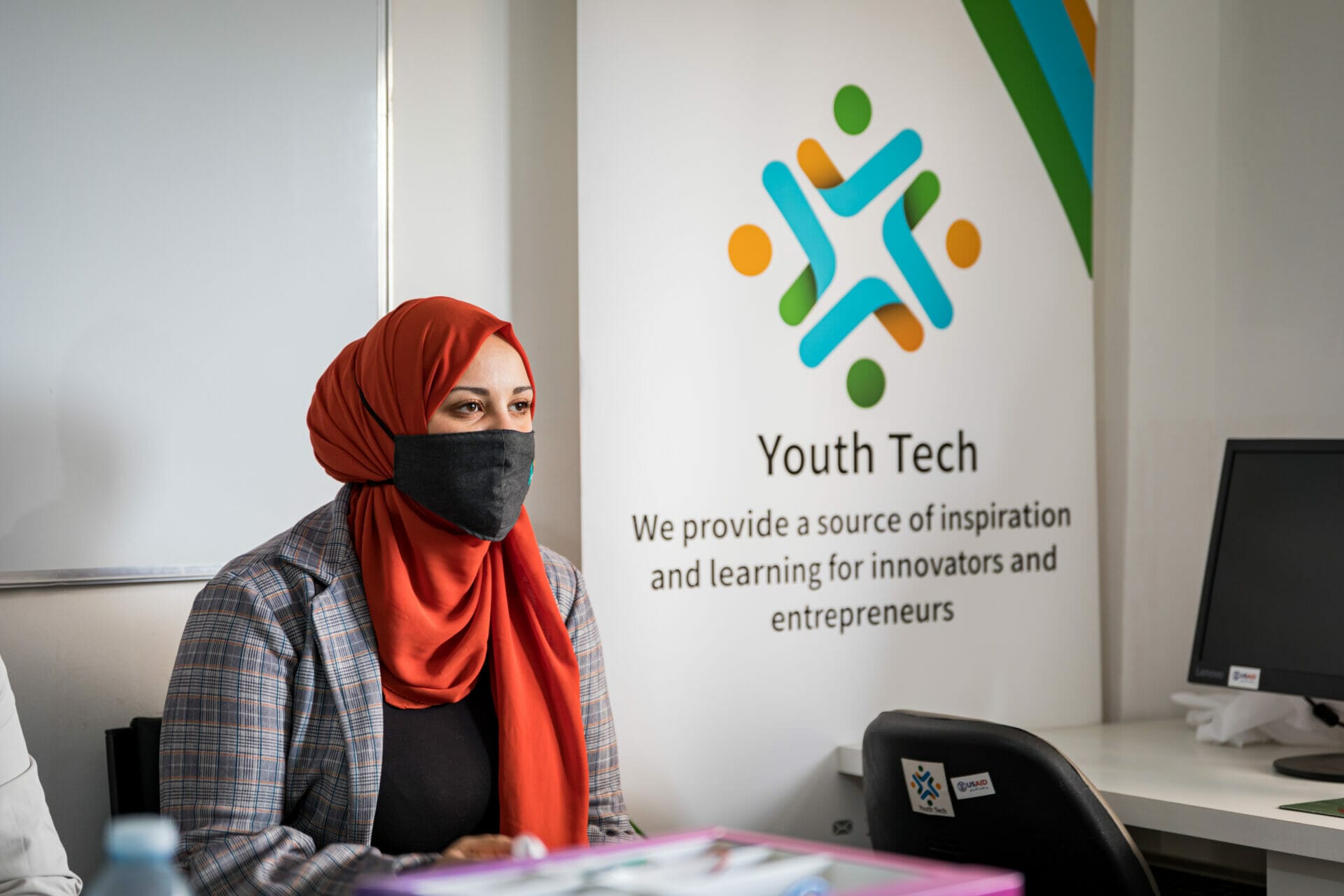 By: Carrie Hessler-Radelet, President of Global Communities
We at Global Communities believe that today's youth should not have to wait to become leaders, because they already have a vision of the world in which they want to live. With access to the right tools, training and networks, youth can build an enabling environment and simultaneously develop the self-assurance necessary to begin changing the world now. As we continue to seek out ways to elevate the voices of youth through our programming, we have and will continue to use the lessons from USAID YouthPower Jordan's established strategies to support youth in charting a future deserving of their immense potential. 
I have been so inspired to learn about the accomplishments and first-hand examples of how scalable strategies are working in action in communities across Jordan. The stories that have come out of the USAID YouthPower program show the importance of youth-led action and innovation, where youth design their own ideas based on their passions and the needs identified in their communities. Now that the program is ending, we are reflecting on a few examples of how project participants are making a long-lasting impact, that will continue even after the program closes. 
USAID YouthPower Jordan (March 2017 – March 2022) worked with vulnerable youth aged 10 to 29 from 60 communities across Jordan through a youth-led, positive youth development approach to improve opportunity, well-being and civic engagement of youth. USAID YouthPower Jordan empowered participants to act as engaged citizens and productive members of society with the agency to advocate for themselves and to shape services designed to better prepare them to enter higher education, vocational training, and the workforce. USAID YouthPower partnered with youth and strategic counterparts at the national and grassroots level to create sustainable, community-based resources and avenues for positive youth development. 
Participants of USAID YouthPower Jordan have been taking on impressive projects. Haneen, for example, implemented peer-to-peer support groups at local universities and providing psychosocial support and accessibility for persons with disabilities. Her efforts will be multiplied and felt by many more people in Jordan. Another participant, Yasmin, has been inspiring change at the local government level, proving that when youth positively shift the way they perceive themselves and the way their communities perceive them, this can open the doors for partnership and collaboration and can spark new opportunities for youth to become agents of change in their local communities. Salsabila, another YouthPower participant started a business that is celebrating the culture and heritage of Jordan while contributing to the empowerment of other families in her community by bringing them and their products into her business model. She is creating a ripple effect through her entrepreneurship.  
During the five years USAID YouthPower program operated in Jordan, the program engaged 16,415 youth aged 10 to 29-years-old to act as engaged citizens and productive members of society with the agency to advocate for themselves and shape services designed to better prepare them to enter higher education, vocational training and the workforce. Of the participants, 75 percent reported increased preparedness to enter these spaces. We established 244 avenues for positive youth engagement through programs like VANers and PAVAL; we saw 1,625 youth assume leadership roles in new activities. We were proud to learn that 78 percent of our participants reported positive value and/or recognition by adults.  
Volunteer Ambassadors Network (VANers)is a group of highly motivated youth activists and change makers developed their abilities to lead youth-to-youth mobilization and advocated for their needs to local decision makers.  

Problem-solving Awareness Raising, Volunteering, Advocacy, learning and Further Education program (PAVAL) is a positive youth development approach mythology designed for youth-led solutions. PAVAL was designed to shift partner perspectives on youth programming to give youth ownership. 
In addition, USAID YouthPower participants were able to access opportunities to further their workforce training and prototype entrepreneurial ideas. Under its $3.7 million Innovation Fund, YouthPower funded innovative youth concepts through in-kind grants signed directly to individual youth and through the youth social innovation support grantees who then worked with groups of youth at the governorate level to design concepts. 
One Innovation Fund grantee, Jordan Heritage, worked with 101 youth (55 female, 46 male) under the local tourism and heritage thematic area, training them on heritage preservation, hospitality and tourism markets and tourism-specific entrepreneurship. Youth developed 12 commercially viable, market-driven business concepts in the form of cultural products and experiences for tourists. A team of 6 youth (1 female, 5 male) created Zarkaii Walks in Zarqa, establishing the first food walking tour in Jordan. The tour includes multiple food stops with activities along the way aimed at conserving and sharing the local community's heritage. The concept proved to be profitable early on, especially with the ease of COVID restrictions and an increase in internal tourism. The business is now looking to apply the same concept in different communities and create a national Jordan food tour experience. 
In addition to the Innovation fund, YouthPower Jordan has conducted a variety of programs, some successes include:  
17,961 youth reporting increased preparedness to enter higher education, vocational training or the workforce
10,525 youth trained in soft and life skills
1,625 youth holding leadership roles in new program activities 
3,073 youth engaged in 13 Learning Clubs created by other youth 
88 percent of youth participated in civic engagement activities  
584 initiatives designed and led by youth 
As we celebrate the successful closure of USAID YouthPower Jordan, I am inspired to know this is only the beginning for what these youth will achieve.