Standing Up for Human Rights Today and Every Day
Published 12/10/2019 by Global Communities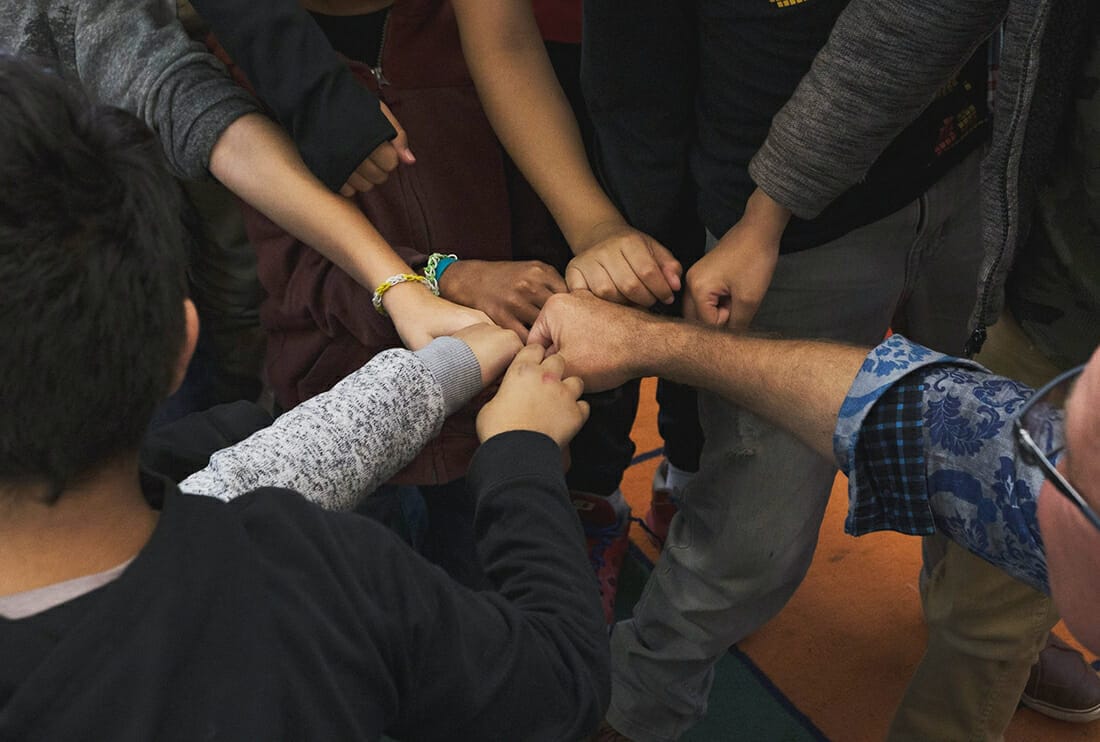 This holiday season, Project Concern International (PCI) asked the families we work with all over the world one question: What is your greatest wish for the children in your community?
From clean water and education to better health and safety, their answers made one thing abundantly clear—the fundamental rights of one child should not be the unfulfilled hopes of another.
At PCI, we are committed to closing this gap and helping communities promote and protect the well-being of all children.
In honor of Human Rights Day, here's a rundown of just some of the ways we're working to stand up for the most vulnerable among us and igniting their potential to build the futures they deserve.
The Right to Live in Safety
Together with the San Diego Trafficking Prevention Collective, we aim to empower almost 10,000 teachers, 300,000 students and 10,000 parents to understand the danger signs of human trafficking in their schools and neighborhoods and build children's resilience to threats like trafficking and exploitation. Learn more about PCI's Project ROOTS program.
Freedom of Expression
PCI's DREAMS program in Botswana provides adolescent girls and young women with a safe space to discuss issues that affect them, including HIV prevention.
The goal of DREAMS is to help participants become Determined, Resilient, Empowered, AIDS-free, Mentored and Safe. They also work with mentors who believe in their potential to become strong, capable, visionary leaders in their communities.
The Right to a Healthy Life and Environment
More than 220,000 children receive a healthy meal every school day through PCI's school-based programs in Guatemala, Nicaragua and Tanzania. PCI also partners with communities to provide access to clean water and sanitation facilities and to promote behavior change around proper hygiene practices.
The Opportunity for Education
Since 2000, PCI's Children's Home in Mewat, Haryana, has been a safe haven for vulnerable boys between the ages of 6 to 18 years old. Most are orphans, child laborers or adolescents whose families lack the means to meet their basic needs.
The Children's Home provides shelter, nutrition, clothing, health care, psychological support and access to formal and non-formal education opportunities.
No matter where they live, every child should feel safe, supported, healthy and on track to achieve their dreams. To learn more about how you can help make a meaningful difference in the lives of vulnerable children around the world, become a Wishgiver today.