Striving to Find and Serve Missing Children in HIV Treatment & Care
Published 11/30/2022 by Global Communities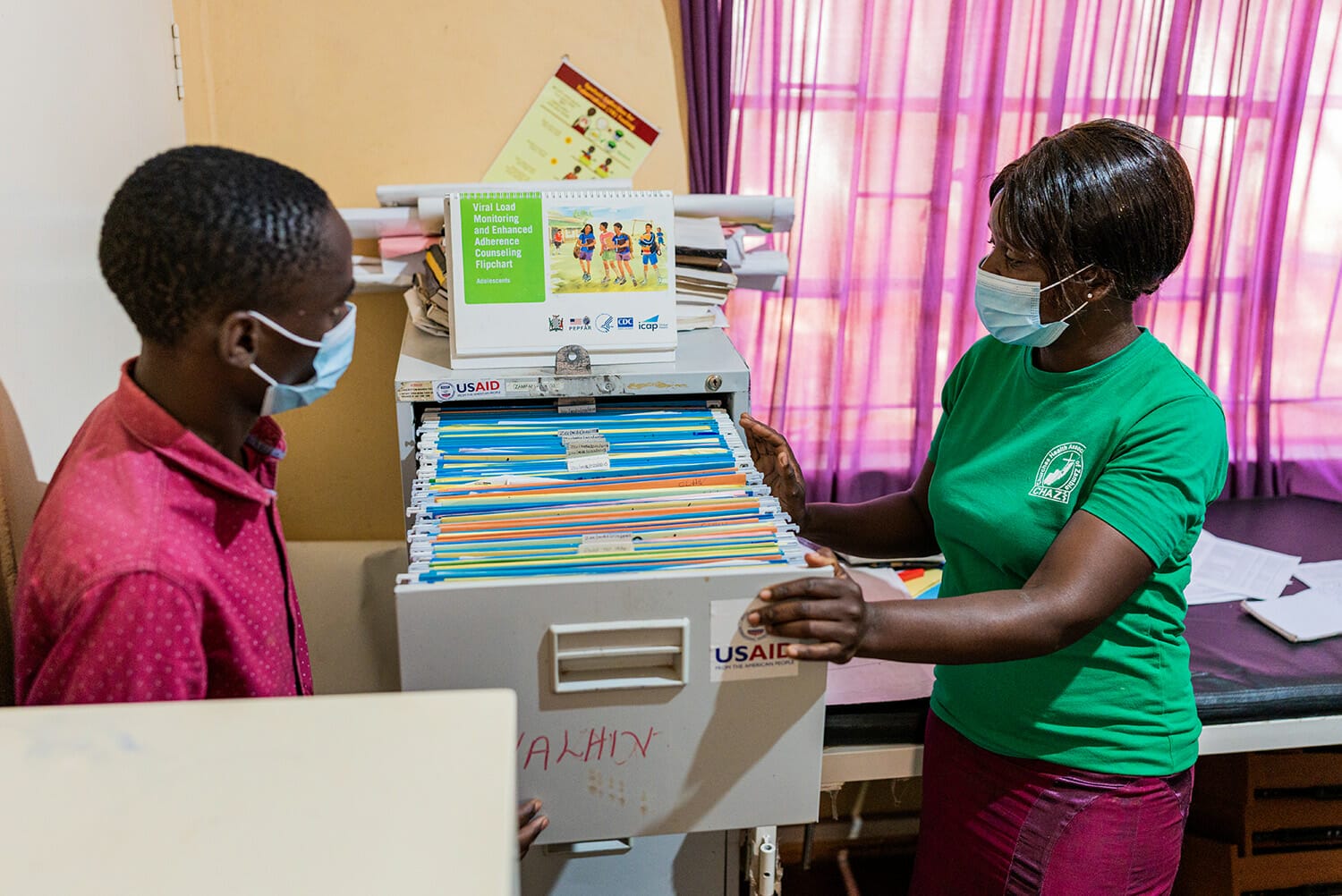 By Betty Adera
Despite tremendous progress in the fight against HIV and AIDS, outcomes for treatment and care among children remain low. Sadly, disparities in the HIV response continue to result in failure to meet the unique needs of children living with or are at high risk of HIV.
At the end of 2019, an estimated 1.8 million children aged 0-14 were living with HIV, 150,000 children were newly infected, and 100,000 children died of AIDS-related illnesses.1 Further, while 85% of pregnant women living with HIV accessed HIV treatment services in 2019, only 53% of children living with HIV did so.2 An estimated 850,000 children living with HIV were not receiving any treatment services that could save their lives. To reduce HIV-related mortality and morbidity among children, as with other highly vulnerable populations, early testing and treatment is essential.

"We must reflect and strengthen approaches that equalize access to lifesaving HIV treatment and care for all children living with HIV."
We must boldly ask: Who are these children not being reached with HIV treatment? Where are they located? Why are they not accessing these critical lifesaving services? Most importantly, what must be done to significantly close the HIV treatment gap among children? 
Global Communities remains on the front line in search of the missing children in the HIV treatment cascade, aligning with the Joint United Nations Programme on HIV/AIDS (UNAIDS) "Start Free, Stay Free, AIDS Free" framework and learning daily from our programs in Botswana, Zambia, Kenya, Rwanda and Guatemala.
Partnering with communities, program participants, parents/caregivers, other local actors, local governments and the faith and private sectors, Global Communities not only learns from them but provides services that are community-led and responsive to the needs of children. We also work to ensure children from low-income households and resource-limited settings have access to comprehensive, timely and quality HIV treatment and care services to remain AIDS free.
To ensure no child living with HIV is left behind, Global Communities prioritizes community-based bi-directional referrals and outreach to improve access to testing while mitigating HIV-related stigma in high-prevalence regions and ensuring same-day initiation of antiretroviral drugs. Trained community-level health care service providers then conduct home visits with parents/caregivers to ensure families build effective and ongoing treatment literacy and children adhere to their treatment regimens and stay healthy. We have also found our robust household economic strengthening approaches and women's empowerment interventions to be key in building the capacities of parents/caregivers to take charge of the health and well-being of their children.
As we recognize this year's World AIDS Day, we must reflect and strengthen approaches that equalize access to lifesaving HIV treatment and care for all children living with HIV. While an AIDS-free generation is within our reach as a global community, it must start with providing children who are living with or are at high risk of HIV in underserved and under-resourced communities with the right interventions on time.
Betty Adera is a Senior Technical Advisor for HIV/AIDS and Health at Global Communities.
---
[2] https://www.unaids.org/en/Global-AIDS-Strategy-2021-2026