Transformative Role of Women during COVID-19 and Beyond: Challenges & Opportunities Webinar
Published 12/01/2020 by Global Communities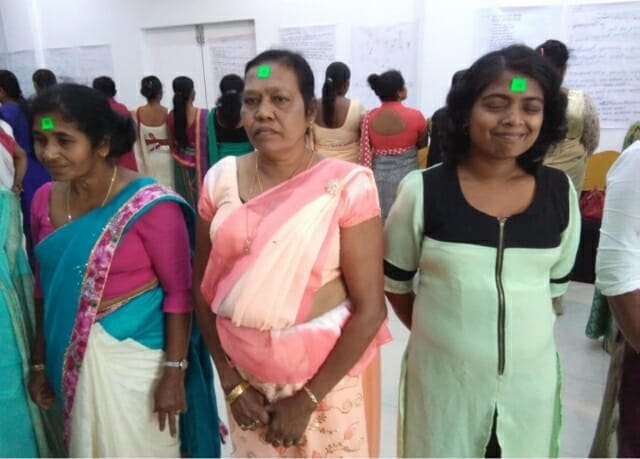 A panel discussion to mark the UN-declared 16 Days of Activism against Gender-Based Violence
9 December 2020, Wednesday, 03:30-05:00 p.m.
To register visit: https://forms.gle/FgMw5KcGCAbKiGyS7
USAID Social Cohesion and Reconciliation (SCORE) Activity, implemented through Global Communities, is pleased to announce a panel discussion held in response to the challenges and opportunities for women with the ongoing COVID 19 pandemic to mark the UN declared campaign of 16 Days of Activism against Gender-Based Violence.
As it has been noted in Sri Lanka, measures against the spread of the COVID-19 pandemic has made society retreat inside homes and this phenomena together with the economic upheaval has exacerbated dire realities and challenges for women. Moving forward, we aim to orient a fresh perspective and approach in navigating the 'new normal', for women and girls.
To benefit them, this forum will feature an online discussion of the panelists, projected to both a local and global audience, via Microsoft Teams. The panel discussion will cast live on pertinent and relevant topics of interest:
Gender equality and leadership in response to and recovery from the COVID-19 pandemic – how women can adapt to the 'new normal' and addressing the overall implications of the pandemic, its effect on the lives and livelihoods of women and girls, as well as post COVID livelihood opportunities
Implications of lockdowns and curfews – vulnerabilities of women and girls to gender-based violence, how to engage and educate men to eliminate violence
Ensuring a holistic approach to foster the wellbeing of women and girls
The language to adopt when speaking about women and girls within the Sri Lankan economy, and especially in light of COVID-19
The panelists are Pubudu De Zoysa – District Governor – 2022-23 for Sri Lanka & Maldives, Rotary International District 3220, Hon. Rehaan Wijeratne Jayawickreme – Chairman of the Weligama Urban Council, Rebecca Surenthiraraj – Senior Researcher, Social Scientists Association (SSA), and Shyamala Gomez – Founder and Executive Director of the Centre for Equality and Justice (CEJ). The discussion will be moderated by SCORE Senior Technical Specialist Dr. Dayani Panagoda.
The topics of discussion are key concerns of the SCORE activity as it aims to increase opportunities for youth and women to exercise leadership and agency to shape the outcomes of their lives, through participatory planning.
View the event flyer here.