USAID SCORE Empowers Monaragala Youth to Become Reconciliation Champions on Social Media Platforms
Published 10/16/2019 by Global Communities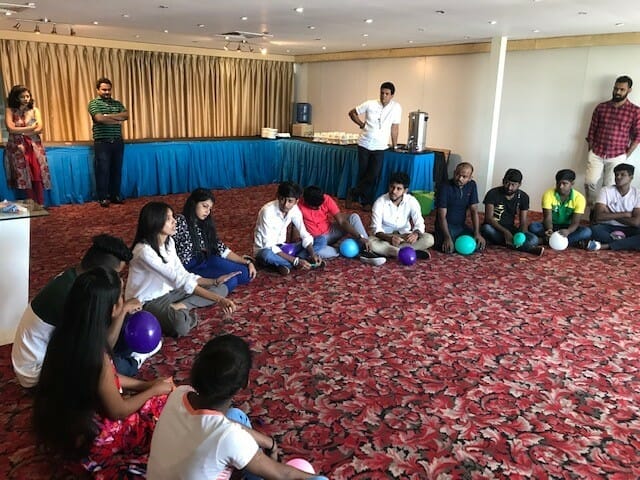 USAID SCORE recently facilitated a group networking session and a workshop for 26 youth from Moneragala selected with the support of the National Youth Services Council based on their interest and capacity and has remained engaged with SCORE in promoting social cohesion and reconciliation on social media. The workshop was a follow-up to previous trainings provided for the youth in April and July of this year, and since the second training, the group has created a Facebook page titled 'SCORE Monaragala'  with 200 followers from Monaragala alone. The group also created more than 10 videos related to SCORE activities.
The activity in Colombo, held on October 5 and 6, aimed to  bring the youth out of their hometowns and create cohesive linkages between them  and Colombo-based social influencers while exposing them to advanced social media techniques, such as combatting fake news, storytelling, developing and  running social media campaigns, protecting themselves in the digital space, raising awareness of community issues, and  fundraising for community needs using social media. SCORE partners Search for Common Ground and Tros International conducted the training and also facilitated connectivity to the Colombo-based influencers.
"I learned many things about posting stories that I didn't know before. I felt this is very important to direct our society on the right path towards reconciliation. I hope to practically apply what I've learned when I go back to Monaragala,"  said one participant, which indicated  that the workshop  empowered the youth present  to promote the positive use of social media and advocate positively for community issues, enabling them to engage constructively in the reconciliation process, thereby fostering a cohesive Sri Lankan identity.