Working to Build Economic Resilience in Guatemala's Crises-Stricken Highlands
Published 05/10/2023 by Global Communities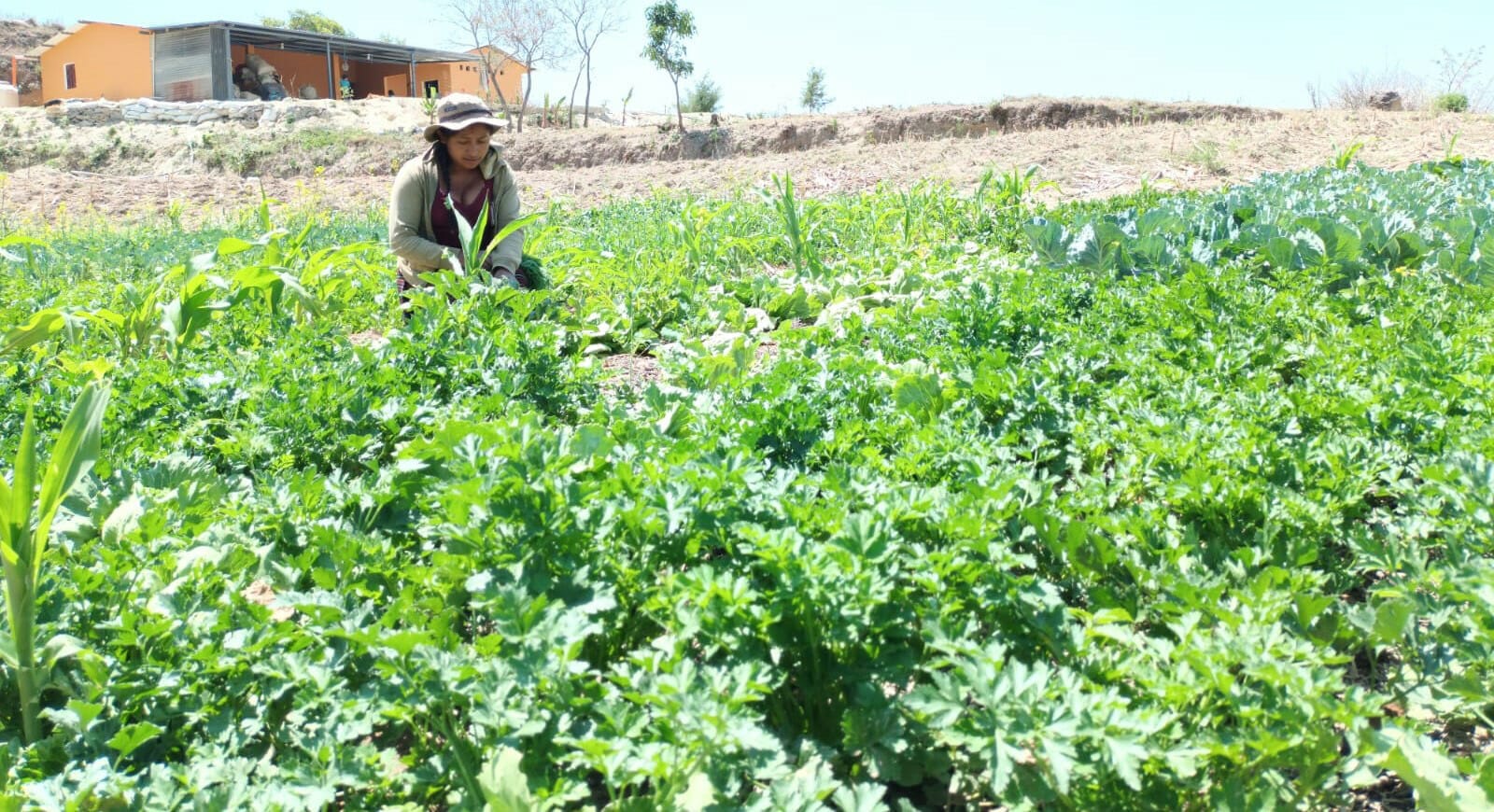 By Gesler Castillo
Guatemala's Western Highlands continue to suffer long-term impacts from widespread destruction caused by Hurricanes Eta and Iota, including the loss of livelihoods and damage to infrastructure and public services. The region is home to a significant portion of Guatemala's rural population, many of whom rely on subsistence agriculture to survive. Unfortunately, prolonged periods of drought, the economic effects of the COVID-19 pandemic and increasingly severe hurricane seasons have left many families struggling to access nutritious food due to crop failures, lack of income and limited access to markets. High levels of malnutrition among children in the region are of particular concern, with rates of stunting and wasting well above national averages.
With funding from the United States Agency for International Development's Bureau of Humanitarian Assistance (USAID/BHA), Global Communities is working to address these challenges and improve food security while also helping families and communities in remote and difficult-to-reach areas build resilience and preparedness for future shocks and stressors.
Through the Podemos program — which means "We Can" in Spanish — we are helping 1,500 households learn how to meet their basic needs, save money and invest in productive assets through economic recovery activities and market systems training. This includes establishing 80 new savings and loans groups in July 2022 that saved $58,000 in their first 9 months.
Because of Podemos, we are making it and learning new things.

Pascuala, Podemos program participant
Eighty more groups were recently formed during the second phase of the program, which began in April. In addition to learning how to save and manage material and economic resources, members are developing valuable leadership skills, building their self-esteem and enhancing social bonds within their groups and communities. Global Communities has also identified 54 families interested in developing and strengthening productive activities or small enterprises through technical assistance from the Podemos program.
Pascuala, 27, lives in Aguacatán, a municipality located in the department of Huehuetenango. She is one of 1,216 locals who joined the first round of new savings and loans groups that were established through the Podemos program and is a member of the Mujeres Trabajadoras group, which means "Working Women" in Spanish. Pascuala explained that the name of the group refers to the fact that its members believe in working to improve their living conditions.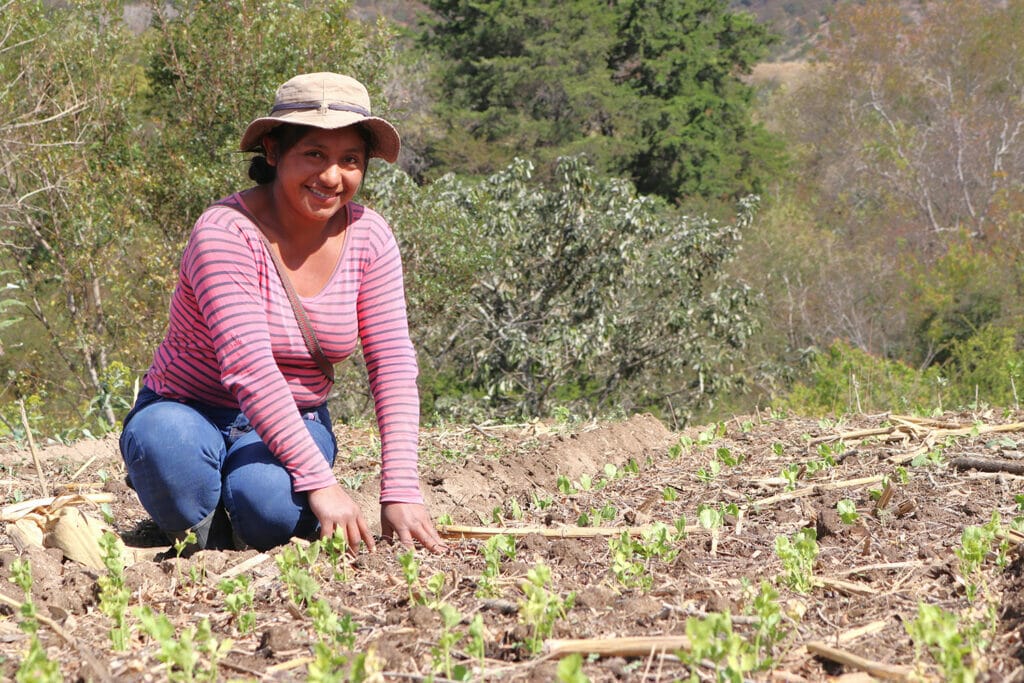 Prior to participating in the Podemos program, Pascuala primarily focused on planting onion and garlic to sell at the local market and earn money for her family. She said she was too afraid to try other types of crops due to a lack of knowledge about what would successfully grow where she lives. Now, with technical assistance from Global Communities, she has learned how to plant parsley, cilantro, celery, nightshade, cauliflower and cabbage. Other program participants have also been encouraged to grow strawberries.
"Because of Podemos, we are making it and we are learning new things," Pascuala said.
In addition to diversifying her crops, Pascuala has also recognized more opportunities to save through her active participation in the Working Women group. To date, she has accumulated more than $100 in savings, which she plans to use to buy a solar panel. Due to a lack of economic resources, Pascuala's home does not have electricity, so the solar panel will help improve lighting inside. She also repaid the initial loan she received from her group using profits from the local market and still has 60% of her produce left to sell.
Aside from the economic recovery and market system activities that are underway, Global Communities also plans to help 4,700 households (25,380 people) in meeting their basic needs and enhancing food security through multi-purpose cash assistance delivered via the Podemos program. By October 2023, we will also support 482 families to live in more secure and dignified housing through targeted shelter repairs and upgrades.