Global Communities' Approach to Workforce Development
Published 11/04/2014 by Global Communities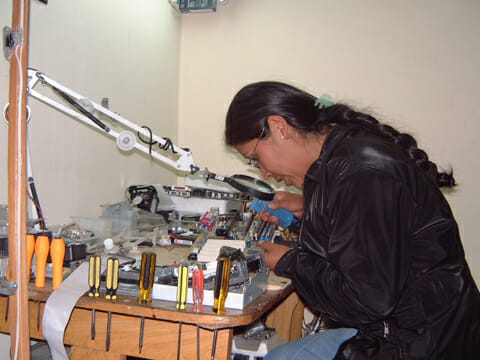 Global Communities' Approach to Workforce Development
Global Communities' workforce development approach is demand-driven, focusing on market-led employment opportunities and entrepreneurship. We work with the private sector to customize technical training programs, provide soft skills and entrepreneurship training, and place trained youth in internships and apprenticeships for on-the-job learning and skills development. Comprehensive workforce needs assessments ensure that interventions equip the unemployed with the skills needed to meet real workforce opportunities. Global Communities' approach to workforce development is also flexible and responsive, facilitating the development of short and long-term training opportunities in partnership with private firms, governmental and non-governmental local vocational training providers, as well as addressing entrepreneurship opportunities for those who choose self-employment.Our interventions are designed to be comprehensive, including technical skills training, literacy and numeracy education, life skills building, and business management training for the unemployed, and curriculum development, capacity building in placement services, and facilitation of private sector linkages for workforce development providers.
Read more about our approach to workforce development here and here.