One time or Monthly
You can donate by credit card, debit card, Electronic Bank Transfer, Cryptocurrency, ApplePay or GooglePay through our secure donation form.
One time or Monthly
You can donate by credit card, debit card, Electronic Bank Transfer, Cryptocurrency, ApplePay or GooglePay through our secure donation form.
Please call 858-206-9659 to make your secure credit card donation.
You can donate cryptocurrency through our online donation form. Donating cryptocurrency is a non-taxable event, making it one of the most tax-efficient ways to give back.
Global Communities sells cryptocurrency gifts upon arrival and is committed to a decarbonized future. Learn about our climate initiatives or AfriScout, one of our most innovative climate initiatives.
Many employers offer matching gift programs as a benefit to support the work their employees care deeply about. Find out if you can double your impact through an employer matched donation!
Donor Advised Funds (DAF)
You can give today through your Donor Advised Fund, which brings together favorable tax benefits with the flexibility to easily support Global Communities.
Leave a lasting and impactful legacy by adding Global Communities in your Will or Trust. With careful planning, you can reduce the tax burden on your loved ones and make a meaningful gift to support children and families globally.
Stock or Mutual Fund Gifts
Save taxes by giving stock! You can make a stock or mutual fund gift to Global Communities that supports our work and maximizes your tax benefits.
Individual Retirement Account (IRA)
If you are 70.5 or older, you can give from your IRA annually without paying income tax on your distribution.
For questions or more information, our team would be happy to connect with you in confidence and with no obligation. Please call 858-206-9659, fill out the contact form below, or send an email to Amber at [email protected].

Headquarters address:
Global Communities
8601 Georgia Avenue Suite 300
Silver Spring MD 20910 USA
Ph: (301) 587-4700
San Diego address:
Global Communities
5151 Murphy Canyon Rd, Suite 320
San Diego CA 92123 USA
Ph: (858) 279-9690
Global Communities TAX ID: 52-0846183
Contact Our Private Fundraising Team
Support a Program You're Passionate About
When you give to Casa Materna, you are supporting mothers and babies made vulnerable by extreme poverty in Guatemala's western highlands. At Casa Materna, we fight every day to defeat infant and maternal mortality, provide medical care, shelter, and food for at-risk pregnant women and take care of mom and baby after birth to promote bonding and ensure mental and physical health.
When you give to AfriScout, you are helping herders in East Africa access a revolutionary smartphone app that uses satellite technology to show available pasture and water for their livestock. A powerful tool in the fight against drought and climate change, AfriScout enables pastoralists to make better migration decisions to protect their families' livelihoods and food security.
Shelter Home for Children, India
When you give to our Shelter Care program, you're supporting children in India. As one of our legacy programs, the Shelter home ensures children who have been displaced or are in good health, achieve the highest standards of education and grow up in a safe and caring environment with personal development critical to successful, independent adulthood.
Human Trafficking Prevention & Youth Empowerment
When you give to Project ROOTS, you are supporting the fight against human trafficking, exploitation and gender-based violence. Project ROOTS offers group mentorship and a safe space for San Diego's youth to learn about online safety and healthy relationships while enhancing their social and emotional problem-solving skills, improving self-esteem, and giving them a voice in their community. The program also connects at-risk youth to community resources like food, housing, transportation, and mental health programs.
When you give to Healthy Start, you're giving moms and babies the healthiest start to life. Focused on Black mothers in San Diego who experience the greatest discrepancy in healthcare, Healthy Start provides free prenatal and childbirth education, postpartum and breastfeeding support, midwifery, and doula and lactation services in multiple languages to reach the communities with the greatest need.
Humanitarian Assistance, Disaster Relief & Emergency Response
When you give to our Humanitarian Assistance Fund, you support children and families affected by disaster, crisis, and conflict. With your help, we can meet the urgent needs of communities in the aftermath of an emergency by providing food, clean water, shelter, medical care, and other vital assistance. Global Communities also provides long term support to ensure families recover after a crisis. Your gift will help us rebuild homes and businesses, restart livelihoods, provide financial support, and help families and communities recover from trauma.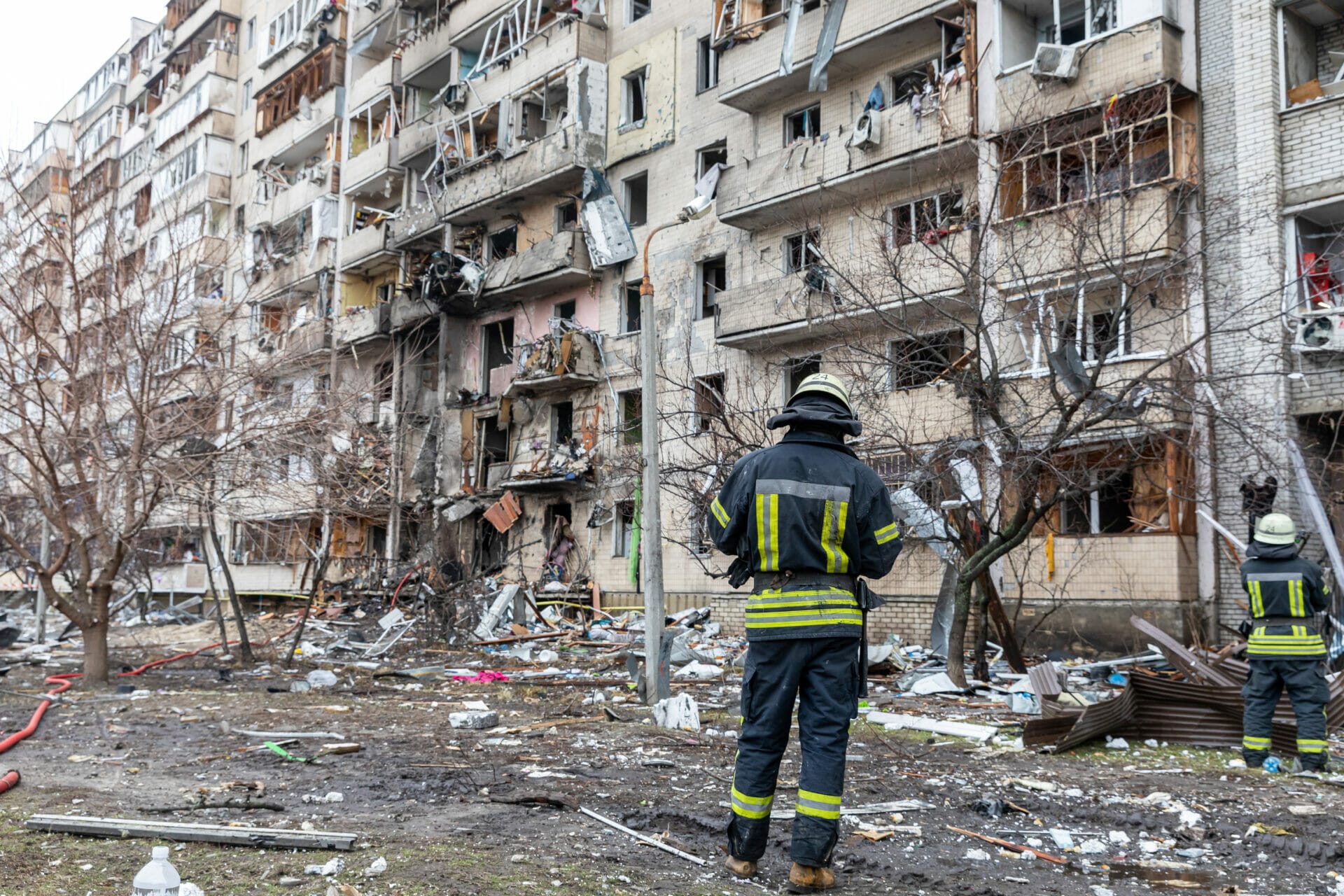 Advancing the Rights of Women & Girls
When you give to our Women and Girls centered programs, you fight against the barriers that women and girls face every day. Gender remains one of the most fundamental sources of inequality in the world today. Your gift today will help close the gender gap by giving women and girls a voice in their communities, helping end child marriage, and providing women and girls with economic opportunities, education, healthcare.