Lessons from Kenya on Empowering Women in Housing Cooperatives
Published 04/18/2022 by Global Communities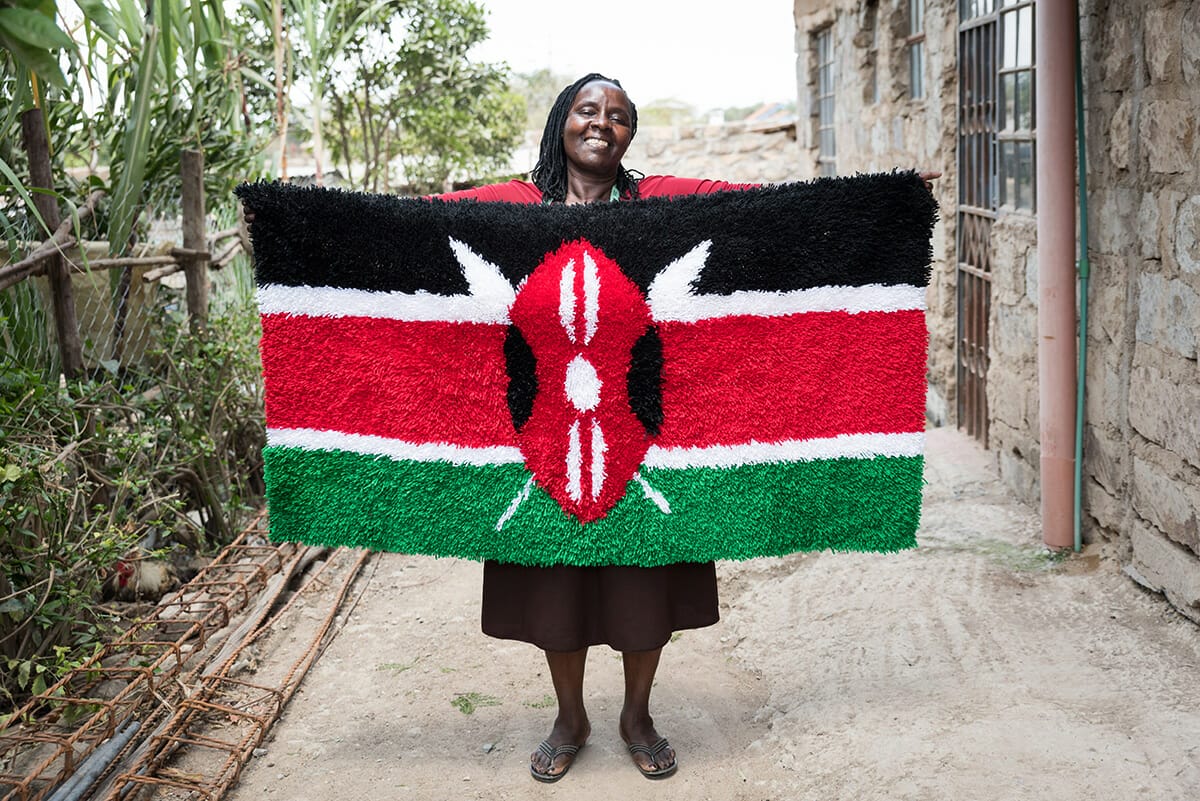 By Fredrick Nyagah and Tindi Sitati
According to data from the International Cooperative Research Group, women represent only 30 percent of cooperative membership in Kenya. This under-representation extends to the leadership level and to the number of staff employed by cooperatives as well.
At the same time, as the number of cooperatives increases nationwide, women's participation in cooperatives is on the rise, with studies indicating that women cooperative members perform better economically compared to those who are not members.
In order to increase women's membership and leadership in cooperatives, we must better understand both the circumstances that enable and prevent their meaningful participation. For this reason, the U.S. Agency for International Development's Cooperative Leadership Engagement Advocacy and Research (CLEAR) Program, implemented by Global Communities in Kenya, conducted a series of focus group discussions with two housing cooperative boards of management and members to explore women's participation in their cooperative activities. A total of 11 members (7 women and 4 men) participated in these discussions.
Through the dialogue, members shared ways in which they feel women's participation in housing cooperatives can be enhanced. The cooperatives identified a shift in mindset on the traditional roles of women as a key determinant of increased women's participation. Due to cultural perceptions of women's and men's roles and the resulting division of labor, women cooperative members are expected to be responsible for home and family maintenance, while men own the houses and manage all land issues. The women who were interviewed expressed that they need a level playing field, where they are recognized not just as mothers and wives but as equal members of the housing cooperative who can own homes and exercise their voices in decision-making.
Women's leadership is not embraced by the local culture due to the belief that leadership is the responsibility of men. Unfortunately, many of the cooperative leaders who were interviewed expressed this cultural norm, which has left women out of decision-making positions. Excluding women from decision-making has negative outcomes beyond equality; it is actually poor business. Businesses with more diversity in leadership perform better. Additionally, cooperative membership makes women feel more confident and aware of their leadership role in the community, as reported by one of the members who was interviewed.
"Alongside being a member of the housing cooperative, I also advocate against gender-based violence and sensitize my community on issues related to HIV," she said. "My community now recognizes me as an active cooperative member and community leader."
"Women shy away from pursuing leadership roles because they fear that they will be seen to compete with men, which is taboo in some places."

Grace Oyemba, Vision 4 Housing Cooperative member
Facilitating Flexibility to Maximize women's Participation
Due to cultural norms that expect women to care for the household and children, women are often left with little or no time to participate in cooperative meetings and activities. This is true beyond the cooperative model as well. The impact of COVID-19 has led many in the workforce to advocate for ongoing virtual options, which offer more flexibility. Similarly, cooperative leaders should consider dates, times, locations and meeting durations that would enable women to participate fully. Members who were interviewed also proposed the idea of hiring child care services on the cooperative premises to provide more support for women with children at home. Online and phone options may also encourage increased women's participation by minimizing the need to travel to a central location.
Engaging men to champion gender equality
Deliberate and targeted engagement of men is increasingly recognized as another important step to advancing women's participation in cooperatives. Members who were interviewed said that, in as much as men have the potential to play a positive role, they also act as major barriers to women's participation, especially when they discourage their wives and partners to join cooperatives. Men can make a difference at the family, household or cooperative levels as champions of gender equality.
At the family and household levels, men can support women as caregivers and share responsibilities for household chores, allowing women to participate more fully. Men can also support women financially by providing business development and network opportunities, and access to finance that is mostly not available to women due to gender barriers. At the cooperative level, men can advocate for women's access to land and property ownership, and they can become agents of change who take action against negative societal stereotypes and attitudes.
Focus group participants shared that inviting male relatives and husbands to attend gender sensitization trainings and business workshops conducted by the cooperative will help increase understanding of how men can and should support women. The CLEAR Program has developed an extensive docket of gender training modules that focus on transformative gender norms among cooperative members to address the power dynamics between men and women.
Changing cooperatives from within
Through partnerships with local and national stakeholders, cooperatives can work towards collecting gender disaggregated data that informs policies and programs directed toward the needs of women members. Cooperatives' gender policies should address the housing needs of women and promote their participation at all levels. These policies can also include mandatory member training on gender sensitivity, specific quotas for women in management positions, skills development programs for women and cultural gender campaigns.
Cooperatives should also develop gender committees that work specifically with women members and their spouses to identify gender-related challenges facing members and how to recruit more women. Cooperatives can also play a role in providing education and training to change community perceptions about gender. It is advisable for the gender committee to be involved in decision-making and policy design for the cooperative to make the necessary changes required to ensure maximum participation by women.
In conclusion, findings from these CLEAR cooperative interviews underscore the importance of positive gender norms, meaningful engagement with men, women and the community, and gender-accommodating household flexibility in contributing to the increase in women's participation in cooperatives.