Vitas Group Publishes 2016 Annual Report
Published 08/14/2017 by Global Communities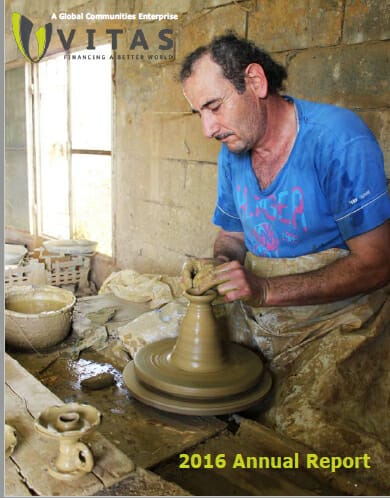 Vitas Group Publishes 2016 Annual Report
Vitas Group was created in 2006 to help unite the commercially-oriented microfinance institutions owned by Global Communities under one brand and one mission: Financing a Better World.
Vitas Group's staff around the world still worked tirelessly to bring that mission to life. Vitas Group is proud to share this 2016 Annual Report, to showcase the ways our work has a positive social and financial impact on communities around the world. Despite turmoil and uncertainty in many of the places where we work, Vitas remains a partner for good.
Read the Vitas Group 2016 Annual Report here.