As a global organization with deep roots in San Diego, California, cross-border work with communities in Tijuana, Mexico and other Mexican states has been a central part of our focus on public health from the very beginning.
Global Communities (formerly operating as PCI), has worked for six decades implementing health and development programs with Mexican communities, including programs to improve maternal and child health, reduce the spread of infectious diseases, including HIV/AIDS and tuberculosis, strengthen public health and prevent violence.
Mexico is the third-largest country in the Americas with a population of over 126 million people, where almost half of the country's citizens lives on less than $4 per day. 
Global Communities has worked across the U.S.-Mexico border, implementing health and development programs that demonstrate the ways we are all connected. The COVID-19 pandemic proved again that public health does not recognize borders, and that working together, we can build a healthier future for all.
Preventing Tuberculosis at the U.S.-Mexico Border
Globally, one quarter of the world's population is infected with the bacterium that causes tuberculosis (TB). Even though the disease is curable and its spread is preventable, a total of 1.5 million people died from TB in 2020. Worldwide, TB is the second leading infectious killer after COVID-19. In Mexico, TB is a significant public health concern, particularly in the country's urban areas. Global Communities (formerly operating as PCI) was an instrumental partner in building the capacity of health systems and staff at national, state and jurisdictional levels to take a coordinated, person-centered approach to TB screening and treatment, which improves quality of care and mitigates stigma and discrimination. Mexico is now a leader in the management of TB-Diabetes, due in large part to Global Communities' efforts to improve coordination between the Mexican Ministry of Health's National TB and Diabetes Programs to improve screening, diagnosis and early detection of the disease.
Currently, Global Communities is partnering with the County of San Diego Health and Human Services Agency to increase the completion of TB treatment along the U.S.-Mexico border (San Diego, Tijuana, Rosarito and eastern Tecate regions). Global Communities' Cross-Border Outreach and Directly Observed Therapy (DOT) team, under its local affiliate Medicina Social Comunitaria, ensures that every individual who is suspected or diagnosed with TB is appropriately evaluated in the U.S. or in Mexico, including a complete medical evaluation with the patient's medical history,  and receives comprehensive, client-centered care and follow up.
children reached in Tijuana through Well Baby Clinics, contributing to the decline of child malnutrition in the region
Promoting Healthy Children & Families in Tijuana
For over 25 years, Well Baby Clinics promoted the healthy development of families and children living in Tijuana's most vulnerable and difficult to access communities. Staff from Global Communities, (formerly operating as PCI) medical doctors and trained community health workers provided services for approximately 2,500 children per year, including life-saving immunizations, growth monitoring, health education, including nutrition counseling and information on chronic diseases such as diabetes, and referrals to primary and specialty health care professionals. Recognizing the important role of the whole family in health, the clinic extended its services to adults by providing nutrition counseling, promotional and educational materials, and cervical cancer prevention activities.
Disaster Response & Recovery in Mexico
For more than a decade, Global Communities (formerly operating as PCI) responded to emergencies caused by natural disasters throughout Mexico, including hurricanes, floods and earthquakes. Global Communities focused on mobilizing rapid responses to provide shelter and other basic necessities and also worked with affected communities to restore livelihoods and begin the path toward long-term recovery. Following the devastating earthquakes that struck southern Mexico in 2017, Global Communities improved the capacity of the Mexican Ministry of Health to identify and address the mental health needs of residents living in communities affected by the earthquakes. By engaging participants from all health jurisdictions in Oaxaca state, the project contributed toward improving future emergency mental health responses in the region.
Strengthening Civil Society, Democracy and Responsive Government
Combating Disease, Improving Nutrition, and Ensuring Healthy Mothers, Children and Adolescents
Standing with Communities as They Shape Their Own Future
Briefs & Case Studies
Unidos is a project funded by the United States Department of Agriculture (USDA) McGovern-Dole International Food for Education and Child Nutrition Program that aims to improve school-age children's literacy, increase the use of health and nutrition practices, and improve the effectiveness of food assistance through local and regional purchases. Global Communities with sub-recipient Save the…
Research & Publications
Safeguarding is an organization-wide responsibility to ensure that our people, programs, and practices respect the rights and dignity of the people with whom Global Communities comes in contact so that they can live free from abuse and harm. Safeguarding includes preventing sexual exploitation, abuse, and harassment (PSEAH), safeguarding children, anti-trafficking, sexual harassment in the workplace,…
Capacity Materials
The project "Improving urban resilience in Medellín through insurance protection for climate risks and natural disasters" is an international cooperation initiative established with the objective of improving the resilience of Medellín and its capacity to respond to natural disasters. To achieve this objective, the project involved the design of a parametric insurance product to transfer…
Latest stories from the blog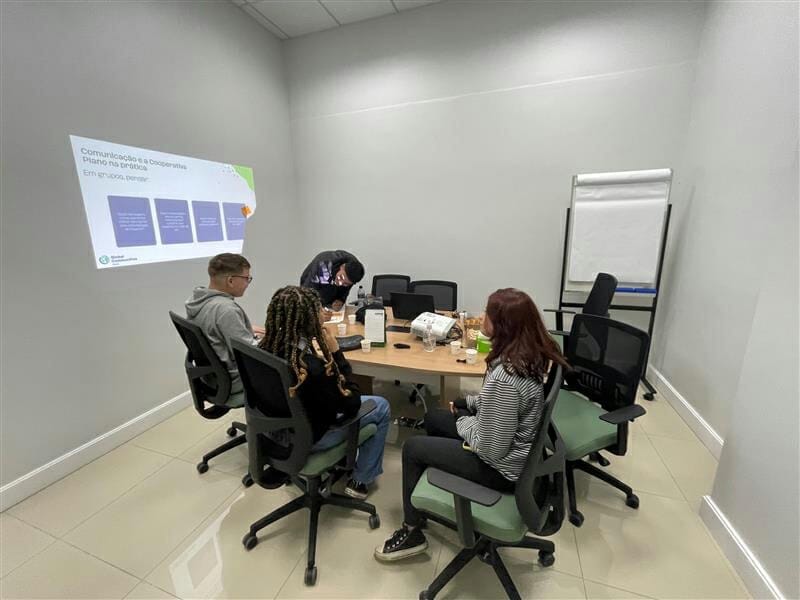 Recycling Cooperative in Brazil Gets a Boost from Young People's Communication Skills
By Leticia Oliveira An estimated 800,000 trash recyclers collect 90% of Brazil's recyclables every day. Many Brazilian cities lack formal recycling programs, so catadores (recyclers) …
Read More
Improving Urban Resilience through Insurance Innovations in Colombia
By Lizzie Hickman On July 4, 2023, the Earth saw its hottest day since at least 1979, highlighting the increasing impact of climate change and …
Read More
Improving Access to Safe Drinking Water in Honduras
By José Alberto Vasquez Padilla Despite possessing a large amount of water resources, many communities in Honduras suffer from a shortage of safe drinking water, …
Read More