Global Communities has worked in the West Bank and Gaza since 1994, and has developed hundreds of partnerships with ministries, local governments, the private sector, civil society organizations, and others. These partnerships are a foundational part of our commitment to increasing quality of life and economic opportunities for the Palestinian people.
Our work has included emergency response and humanitarian aid, as well as developing infrastructure, improving the environment, and expanding economic opportunity and job creation.
In addition to connecting families with basic necessities in times of crisis,
our programs also take the long view, working to build a sustainable long-term mortgage market and encourage homeownership, and investing in the extraordinary potential of Palestinian youth.
In the West Bank and Gaza, Global Communities advises the World Bank on institutionalizing civic engagement in water sector management and helped establish a national youth organization focused on voluntarism, democracy and good governance. Following 2021's violent conflict, Global Communities launched a rapid response to the humanitarian crisis with funding from private sector entities in Palestine and the region.
Enhancing Food Security and Dignity
For more than 15 years, Global Communities has partnered with the World Food Programme (WFP) to increase the food security of non-refugee families living below the poverty line in the West Bank and the Gaza Strip. Global Communities' long-term partnership with WFP has enabled us to work across forms and transfer modalities of humanitarian assistance, supporting general food distribution, food distribution tied to work and training programs, and electronic vouchers. In 2021, Global Communities was selected as the implementing partner for a cash-based transfer assistance program and now serves a monthly caseload of 99,000 participants. Each participant receives a pre-paid credit card to shop for food items at designated stores across the community, strengthening the local economy and preserving participants' decision-making authority to meet their families' food needs as they see fit.
Empowering Women and Girls in the Gaza Strip
Global Communities, in partnership with Aisha Organization and in collaboration with the World Food Programme, is working to deliver targeted support to women heading vulnerable households. Based on an individual empowerment model, the approach provides psychosocial and legal support through individual and group engagement, counselling sessions, family counselling, home visits and gender-based violence awareness sessions, including the prevention of sexual exploitation and abuse.
Advancing Climate Resilient Agriculture
Global Communities is a proud implementing partner of the World Food Programme's efforts to enhance the resilience of vulnerable families through climate-smart agricultural livelihoods. This innovative project provides some of the poorest and most severely food insecure households across the West Bank and the Gaza Strip with a range of climate-resilient agricultural assets to improve their immediate food security and build sustainable livelihoods. The assets range from hydroponic vegetable and green fodder production units to wicking beds, home gardens, floating beds, greenhouses and livestock. Training and coaching are provided to boost participants' technical skills to effectively use these assets to harvest and consume fresh vegetables, produce fodder, and sell the surplus to enhance their livelihoods. The project is run in cooperation with the Palestinian Authority's Ministry of Social Development and Ministry of Agriculture. 
Rebuilding Critical Infrastructure Destroyed by Conflict
With the support of the United Nations' oPt Humanitarian Fund, and in partnership with the Beit-Lahia Development Association, Global Communities is restoring access to water, sanitation, and hygiene (WASH) facilities for 380 households in Northern Gaza. Where WASH infrastructure was destroyed in the 2021 conflict, the program provides cash for facility repairs and electronic vouchers for household items. Repairs focus on water storage tanks, toilets, hand-washing stations, water supply connections, and sewage collection connections.
Strengthening Citizen Engagement in the Water Sector
The World Bank Group (WBG) has adopted a strategic framework to mainstream citizen engagement in supported policies, programs, projects, and advisory services to improve development results and contribute to building sustainable national systems for citizen engagement with governments they support. As part of its support to the water sector in the West Bank and Gaza, the WBG, in partnership with Global Communities, is working to help the Palestinian Water Authority develop a sustainable national system for citizen engagement in the water sector.
Expanding Access to Credit
Through Vitas Palestine (operating as  Ryada in Gaza) Global Communities has been providing loans to Palestinians left out of the formal financial sector since 1994. Considered one of the first credit programs in the Palestinian territories, Ryada started providing home improvement loans to families in Gaza with support from United States Agency for International Development (USAID). Based on the strong success of the program and the positive impact it had on clients' lives, Ryada expanded the West Bank in 2001, where the company now operates as Vitas Palestine. Today, Vitas Palestine provides micro and small loans for home improvement, business development, and residential land and apartment purchases to help Palestinians realize their potential and become full social and economic participants in their communities. Today Vitas Palestine is one of the largest microfinance providers in the West Bank and Gaza, with a portfolio of 12,864 clients, $48.2 million in loans and ten branch offices.
days of total employment created by Palestine Local Government and Infrastructure program
of participants in the Engineering Fellows program were women
young people reached by Youth Local Councils to increase community engagement
Community-Led Development and Infrastructure
Global Communities implemented the USAID-funded Palestine Local Government and Infrastructure program, a $100 million effort promote an enabling environment for good local governance and provide the basic infrastructure necessary for sustainable improvements in the quality of life of Palestinians. Working with community leaders, municipal governments, and other community-based organizations, the program improved living conditions through sustainable, multi-sector, high-priority infrastructure and economic development projects identified through robust and highly participatory processes. The program strengthened local governments' abilities to respond to community needs, improved policy and regulations and generated employment. Following the 2014 conflict in Gaza, Global Communities and USAID pivoted $5 million in project funds to quickly and effectively deliver essential humanitarian relief, including urgent food assistance, water and non-food items, benefiting nearly 200,000 vulnerable individuals. 
 Promoting Youth Engagement in the Water Sector
Global Communities worked with the Palestinian Water Authority and the World Bank to establish a Water Youth Committee, enhancing participation, increasing the voice, and advancing the agency of young people in building their own futures. Global Communities contributed to policy development, service delivery enhancement and monitoring and evaluation of service providers and helped mainstream and institutionalize Youth Committee engagement with government officials. 
Dignity for Displaced Households
Following the violent conflict in 2021, Global Communities partnered with Bank of Palestine and the World Food Programme to provide assistance to internally displaced and critically affected households in Gaza. The rapid response collaboration leveraged a donation campaign by the Bank of Palestine and the World Food Programme's electronic voucher program, which pivoted from typical usage for food assistance to ensure displaced families could maintain their dignity by shopping for needed hygiene items from toothbrushes to laundry detergent.
 Agritech Hackathon: Using Technology for Good
With the support of the Portland Trust, Global Communities implemented a first of its kind Hackathon, highlighting technology as an enabler and catalyst for solving agriculture production related issues. The event helped develop new technical applications to improve productivity, created links between Palestinian innovators, end-users of the applications, potential investors, entrepreneurs and donors, and engaged youth in the agriculture sector. More than 70 youth participated in the hackathon and designed more than 10 innovative ideas to solve challenges at the national economic, social and environmental levels. The ideas were evaluated and supported by experts in the field including the Ministry of Agriculture, PARC, Gaza Sky Geeks and Agribusiness Accelerator.
Shiam-Youth Make the Future
Shiam-Youth Make the Future is a locally registered Palestinian non-governmental, non-profit organization that aims to spread the principles of good citizenry, human values, gender equality and mainstreaming, democracy and good governance among Palestinian youth. Shiam is the spinoff organization of the internationally recognized Palestinian Youth Local Councils (YLCs) program initiated by Global Communities in 2008 to develop youth as accountable leaders who effect positive change in their society. Shiam was founded by Palestinian youth advocates, YLCs alumni, and non-partisan civic engagement activists. It was established to sustain the YLCs, scale up and institutionalize their national presence, provide an advocacy platform for effective policy change, and build youth capacity through targeted training and practical engagement. Global Communities has been incubating Shiam since its establishment in 2018, focusing on seven functional areas to support Shiam's efforts as a sustainable, mission-driven youth organization.
Our Work in West Bank/Gaza
We deliver essential solutions to complex development challenges, resulting in a more just, prosperous and equitable global community.
Research & Publications
The COVID-19 crisis has severely impacted the business community around the world. Small businesses in developing economies have been hit particularly hard. Countries like Iraq and Lebanon were experiencing social and political unrest as the pandemic struck, while Jordan and Palestine were already facing economic recessions, further compounding their problems. This report summarizes the results…
Research & Publications
Vitas Group, created by Global Communities is a for-profit holding company that operates a network of microfinance companies, predominantly in the Middle East. They are a unique group of companies with more than twenty years of proven track record of successfully lending to micro, small, and medium enterprises and the only such investment vehicle for…
Latest stories from the blog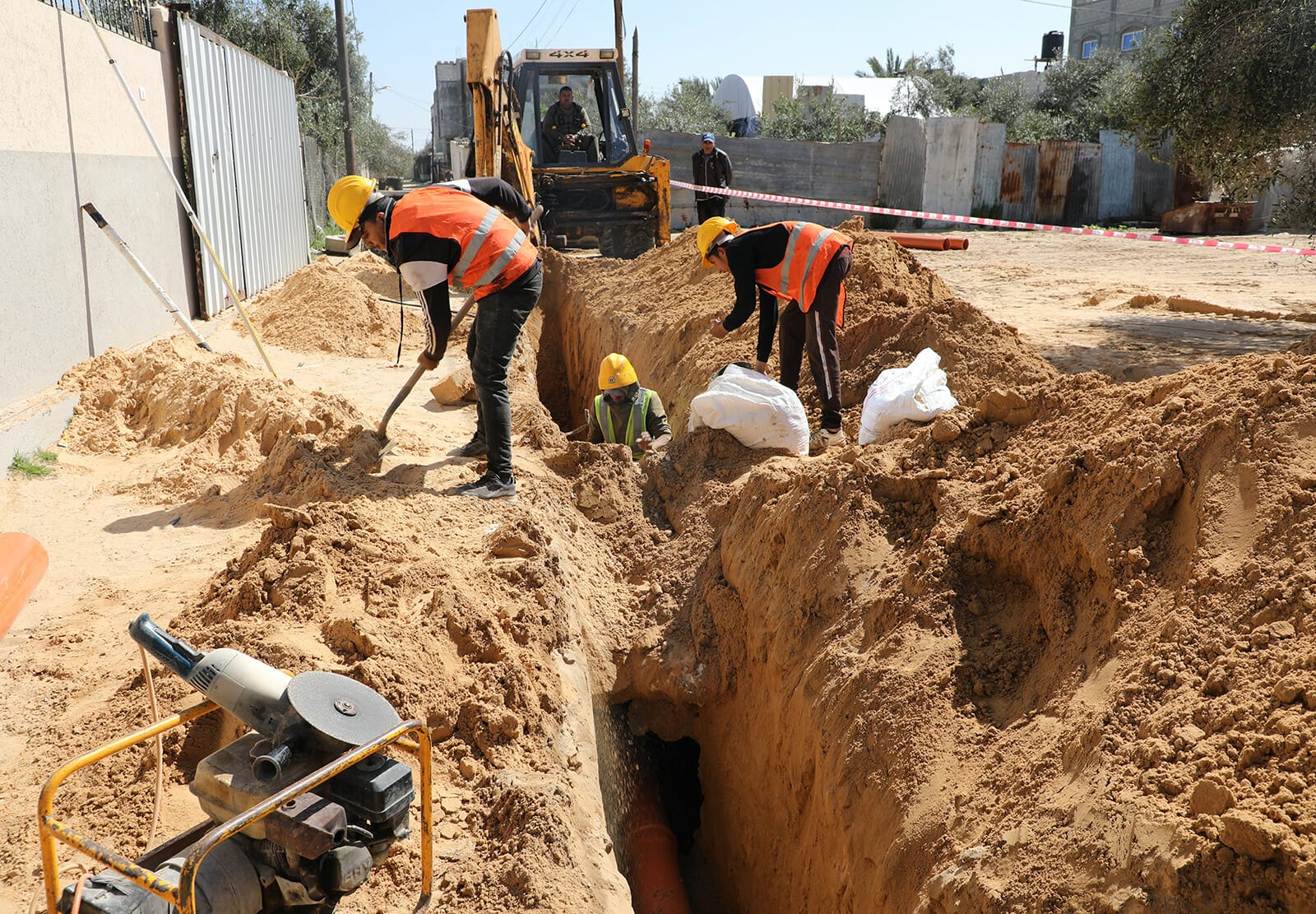 Improving the Livelihoods & Living Conditions of Gaza Youth through WASH Projects
Global Communities recently began implementing 10 construction projects that will directly impact the water, sanitation and hygiene (WASH) needs of 3,497 households in the Gaza …
Read More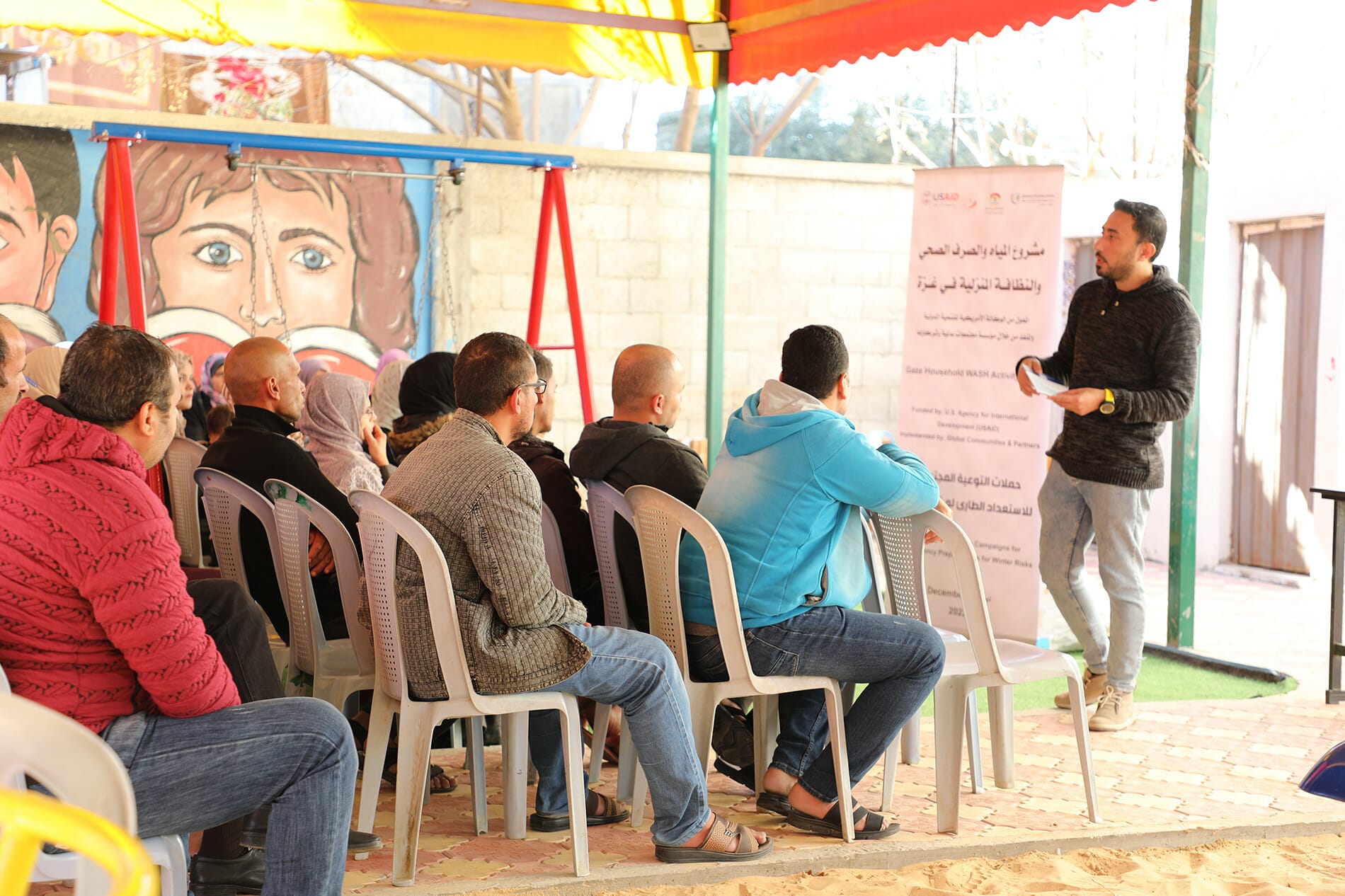 Raising Awareness about Flood Risks in Vulnerable Areas of Gaza
By Ziad Bakri Ahmad*, a father of six children, lives with his family in Khuzaa village. Like many others living in the Gaza Strip, he …
Read More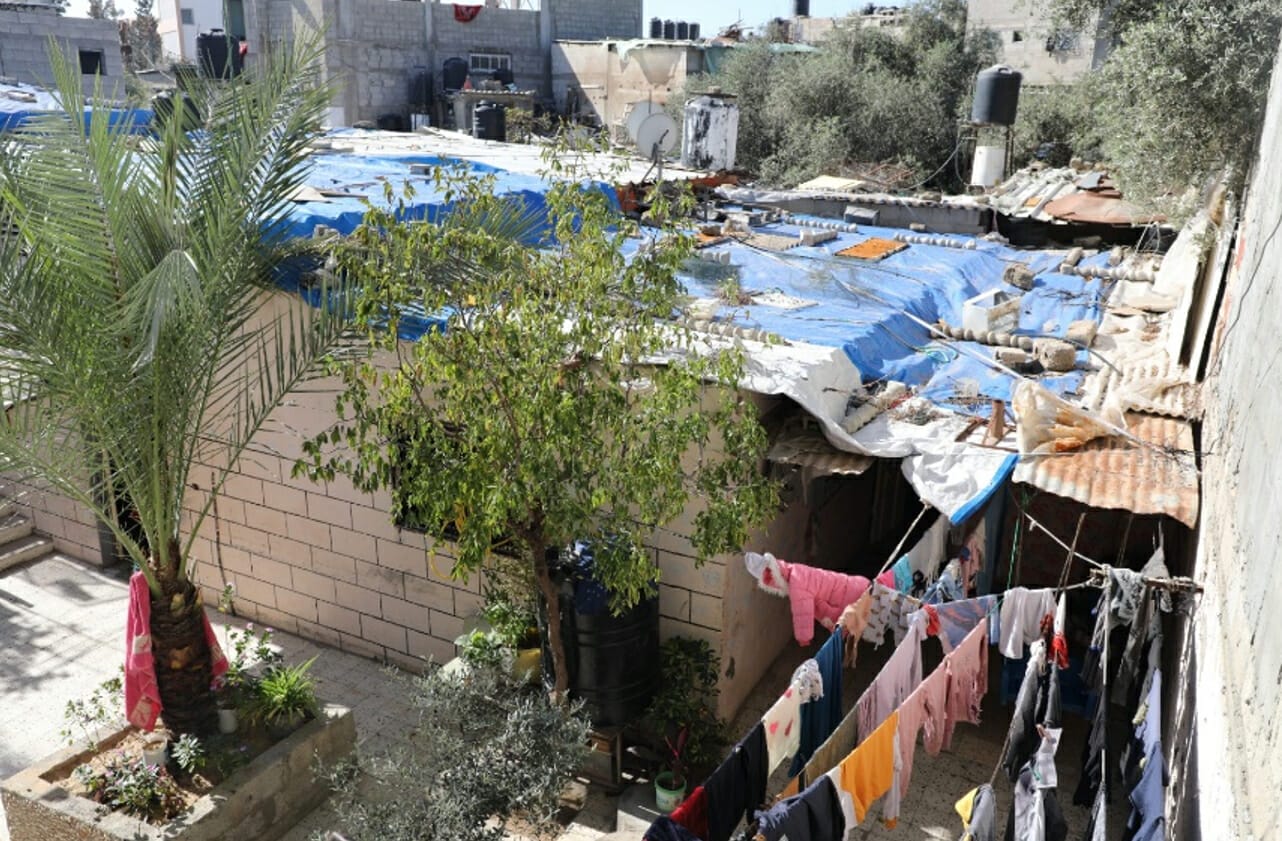 Supporting Families through Winter in Gaza   
By Ziad Bakri and Lizzie Hickman In Palestine, winter brings near freezing temperatures and torrential rain, leaving families that cannot afford to winterize their homes …
Read More
Supporting Households Impacted by Poorly Processed Wastewater on the Gaza Strip
On the Gaza Strip, access to water, sanitation and hygiene (WASH) is fragile and an estimated 25% of households are not connected to the wastewater …
Read More