The Vitas Lab: Building Brighter Futures Through Financial Innovation 
Published 06/16/2022 by Global Communities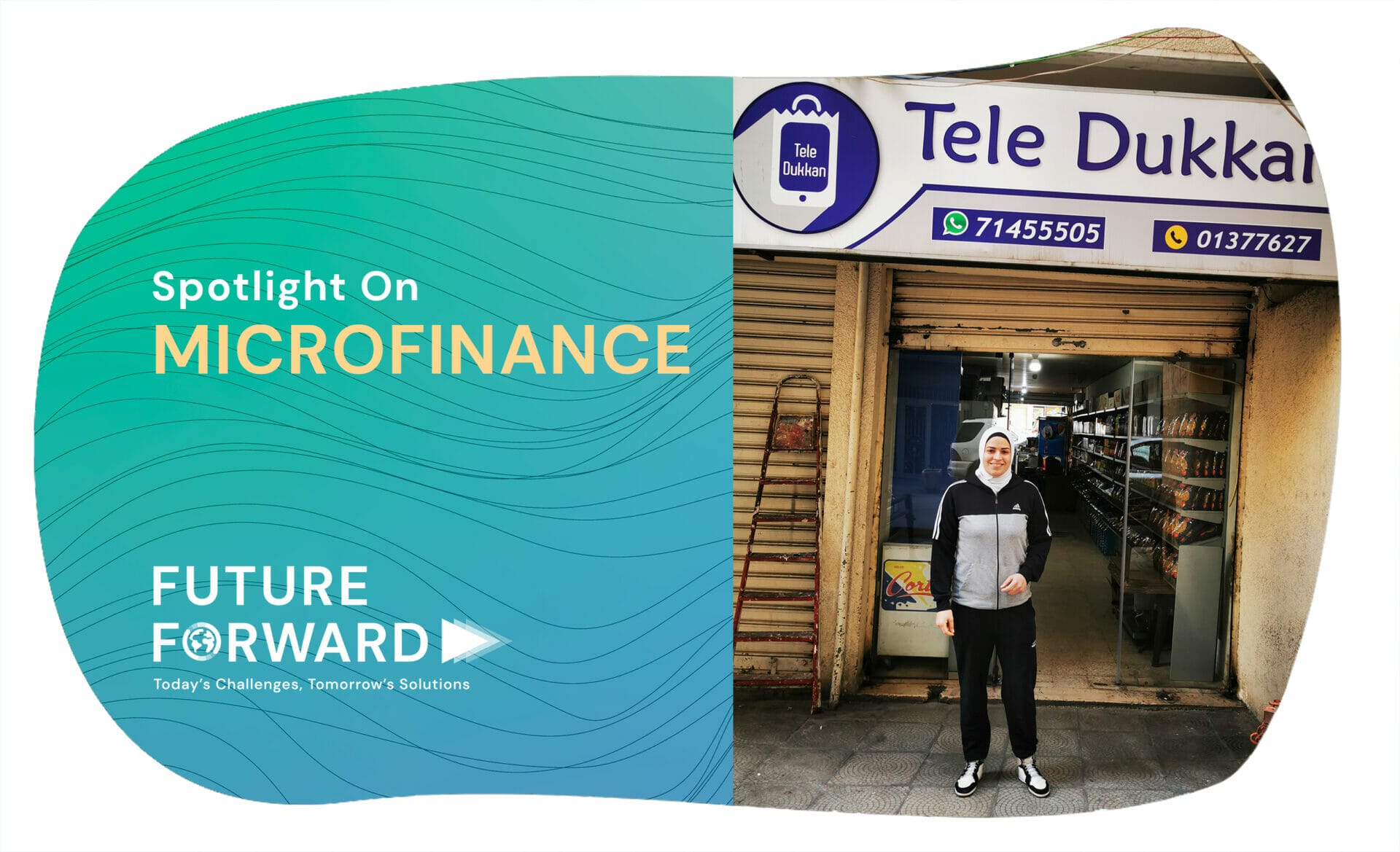 By Rohit Kulkarni and Lizzie Hickman
Low- and middle-income countries were hit hard by COVID-19, as revenue streams dried up and government enforced lockdowns shuttered workplaces. Cracks in Lebanon's financial system started in 2019 but were exacerbated by the pandemic. As a result, the Lebanese economy has undergone one of the worst peacetime collapses in the past 150 years. The United Nations reports 74 percent of the Lebanese population is experiencing poverty, and annual inflation is up by 155 percent at the time of publication.
Lebanon's financial and economic crisis has impacted the micro-, small and medium-enterprise (MSME) sector by leaving business owners without access to funding, forcing business closures. The International Finance Cooperation (IFC) estimates there are 225,000 MSMEs in Lebanon, accounting for 90 percent of all businesses and 50 percent of all employment opportunities. As MSMEs continue to be left without financial support, the families who run them are at risk of losing their livelihoods.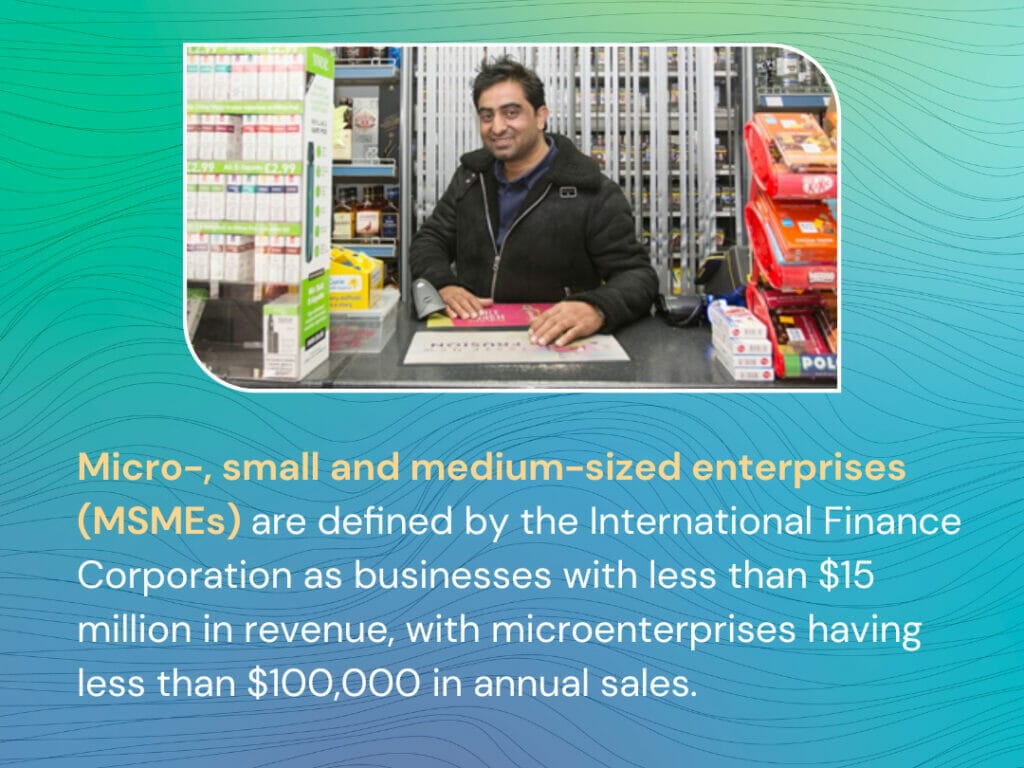 To support MSMEs and provide additional financing options, the Vitas Group, a commercial holding company created by Global Communities, launched the Vitas Lab in January 2020. Driven by innovation, the Lab was launched to test new ideas, drive responsible finance innovation, identify new partnerships and create new products.
The Lab's first project built a Business-to-Business (B2B) Financing Platform that empowers the merchant sector in Lebanon by offering loans without collateral requirements, with a fast turnaround time, and at competitive interest rates. A pilot program was launched under this platform.
"I did not have any money to purchase products for the shop. It was almost 80 percent empty. I was on the verge of shutting this business," says Rasha, a participant in the Vitas Lab pilot program who owns Tele Dukkan, a grocery store in Beirut, Lebanon. Other participants include Toters Fresh, a leading Lebanese delivery platform, as well as Vitas Lebanon, Vitas Group's local lending company.
Rasha was selected for the program because she is not eligible for a traditional bank loan due to Lebanon's rigid criteria to qualify. Toters Fresh was selected for the pilot because its business-to-consumer delivery platform allows merchants to order supplies in bulk, so they can quickly replenish their stock. Vitas Lab designed the finance arrangements among Tele Dukkan, Toters Fresh and Vitas Lebanon.
"Vitas's timely financial help allowed me to purchase inventory and rebuild my life."

Rasha, Vitas Lab pilot program participant
While the B2B Financing Platform is still in the pilot phase, Rasha's business has already seen growth. In one month, she has taken four loans, which have financed four orders from Toters Fresh. She has also been able to better manage her cash flow, preventing her from going out of business. The loans have increased Rasha's sales, resulting in higher income that she is able to use to continue supporting her brother and grandmother. She has also been able to sustain the jobs of three Tele Dukkan employees.
"One week before Vitas's visit, I was discussing with my family the decision of closing Tele Dukkan, because I was not able to secure cash to fill in stock. The shelves were empty and the cash I had in hand needed to be used to pay expenses like inflated fuel costs for the electricity generator, the rent fee and employees' salaries," Rasha said. "Vitas's loan saved my business, and all I had to do was to order the stock I needed from Toters Fresh. My order was delivered in the same hour, and I didn't have to pay a penny out of pocket."
Vitas Lab is at the forefront of digitizing existing processes, products and services in an agile framework by leveraging data and technology to respond to rapid market changes, accelerate growth and better serve its customers. Rasha was not only financially supported through Vitas Lebanon, but she also became more digitally literate. While at her shop, Rasha can browse, select and order restock items on Toter Fresh's digital interface. Additionally, she can apply for Vitas financing digitally and use deductions from her electronic wallet for loan repayments.
Vitas aims to accelerate a mobile-first network of small enterprise lenders and expand to new markets. Through its own lending platform, Vitas Lebanon directly provides credit to the customer, and through partnerships with acquirers, distributors and other platforms, Vitas Lebanon obtains information about clients to provide timely loans they need.
Vitas Lebanon believes there is a high demand for this type of financing model in Lebanon from businesses like Tele Dukkan. Vitas Lab is developing more partnerships and products in Lebanon for working capital and cash advance loans. The program is talking with Lemonade, a Lebanese fashion e-commerce site that hosts local women designers and tailors, to implement a program similar to the Toters Fresh pilot.
Expansion of these products and more agile loans in Lebanon would benefit both suppliers and merchants, resulting in more support to 225,0000 MSMEs like Tele Dukkan as well as:
Sustaining jobs during a deep economic crisis;
Maintaining living standards for business owners, employees and their families;
Improving the cash flow of businesses and their inventory;
Contributing to the economy by saving businesses from bankruptcy;
Contributing to the digital ecosystem in Lebanon*;
Contributing to digital business literacy among the MSME segments; and
Empowering women and young entrepreneurs.
*Note: Currently none of the suppliers, even the largest ones, have digitized any part of the selling process at the time of publication.
To continue funding the overall financial inclusion agenda, Vitas created Vitas Ventures, a fund used to invest money into partnerships and other like-minded businesses. To learn more, visit Vitas Group.
This content is part of Future Forward, a thought leadership and storytelling series on how Global Communities is driving change to save lives, advance equity and secure strong futures. To learn more, visit globalcommunities.org/futureforward.