Global Communities has a long history of working with Jordanian youth, bringing together a range of public and private sector partners to inspire and equip the next generation of leaders. Previous work includes programs supported by the Caterpillar Foundation and the U.S. Department of Labor. That success led to the creation of a Jordanian organization committed to carrying vital work forward as a member of the Global Communities family. 
Financial inclusion for small- and medium-sized businesses in Jordan is also a Global Communities legacy.
In addition to a Loan Guarantee Facility that has supported loans to thousands of business owners cut off from traditional bank lending, Global Communities' microfinance program in Jordan grew into Vitas Jordan, one of the largest microfinance institutions in Jordan. 
By working closely with a diverse range of partners, Global Communities' work in Jordan has built local capacity and created new and innovative organizations and institutions that are locally led, community driven, and sustainable for the long term.
Linking Youth and Local Communities
Through USAID YouthPower, Global Communities facilitates ground-breaking dialogue between youth and local communities in Jordan. A five-year program funded by the U.S. Agency for International Development (USAID), YouthPower works to improve opportunities, well-being and civic engagement for more than 20,000 young people. 
Global Communities provides an intensive transformational learning program to at-risk youth, engaging them in critical thinking and expanding life skills, leadership and knowledge on topics such as gender and inclusion. With this background, the young people then engage directly with local institutions to map the availability, quality, and relevance of services in 60 communities across the country. Program participants develop and implement community engagement programming, using their skills to address gaps they have identified and further dialogue, awareness and advocacy on topics critical to their future.
Expanding Access to Credit
Vitas Jordan has grown since 1998, when it started as a program of Global Communities and USAID designed to bring microfinance to the residents of Southern Jordan. In response to community demand for financial services, the program transformed into a permanent institution, the Middle East Micro Credit Company, which has worked across Jordan since 2003. Today, Vitas Jordan is Global Communities' most profitable development finance institution and one of the largest microfinance institutions in Jordan. Offering a diversified selection of loan products, Vitas Jordan reaches a broad clientele and serves the changing needs in the market. 
Vitas Jordan serves 18,644 clients with a total loan portfolio of $64 million. Additionally, on behalf of Global Communities, Vitas Jordan provides risk management oversight for a $250 million mortgage initiative funded by the U.S. Development Finance Corporation (formerly Overseas Private Investment Corporation) working with two Jordanian banks.
Breaking Barriers to Bank Lending
Small- and medium-sized enterprises often face obstacles when seeking loans from traditional financial institutions. To link entrepreneurs with the support they need, the USAID provided start-up and operational funding for the Jordan Loan Guaranty Facility, a $250 million facility backed by the U.S. Development Finance Corporation. By coupling loan guarantees with customized technical assistance for participating banks and non-bank financial institutions, the Jordan Loan Guaranty Facility also worked to strengthen the capacity of the Jordanian financial services sector to continue serving the credit needs of the small- and medium-sized enterprise market in a sustainable manner.
To address the credit crisis among micro-, small- and medium-sized enterprises in Jordan resulting from the economic aftershocks of the COVID-19 pandemic, in 2021 the U.S. Development Finance Corporation committed a $50 million loan portfolio guaranty to help Vitas Jordan expand its lending and spark economic recovery. Lending will focus on underserved groups, including women, rural communities and first-time borrowers.
Launching New Partners for Good
Partners for Good is a Jordanian non-profit organization started in 2016 to develop sustainable and inclusive ways to build on the success and methodologies of 20 years of programs in Jordan. As the subsidiary of Global Communities in Jordan, Partners for Good builds on Global Communities' history and accumulated experience as it carries out interventions and technical assistance programs focused on entrepreneurship and employment support, poverty alleviation, women's empowerment, and mitigating climate change. 
Through diverse and strategic local, regional and international partnerships, Partners for Good works throughout Jordan in the fields of economic development, community engagement, enterprise support, microfinancing, child protection, youth empowerment, good governance, and workforce development, implementing both strategic projects funded from its own resources and donor-funded projects. Read more on Partners for Good's website. 
total youth engaged in YouthPower local community development initiatives
YouthPower events, sessions and meetings conducted to expand social dialogue on gender equality
Engaging Communities for Long-Term Resilience
The U.S. Agency for International Development Community Engagement Project (USAID CEP) was a $50 million, five-year activity implemented by Global Communities in partnership with the Jordan River Foundation. USAID CEP helped build cohesion and enhanced the resilience of communities to address evolving challenges associated with regional volatility, domestic policy reform, economic conditions, and demographic changes. USAID CEP worked with partner communities, Jordanian non-governmental organizations, community-based organizations, local governments, and the private sector at the grassroots level to identify and alleviate pressures that threatened cohesion and resilience.
Latest stories from the blog
How Vitas Jordan is Supporting Medical Centers through a New Digital Loan Product
By Lizzie Hickman The COVID-19 pandemic exposed weaknesses in the global medical supply chain. Shortages of personal protective equipment (PPE), ventilators and medications made it …
Read More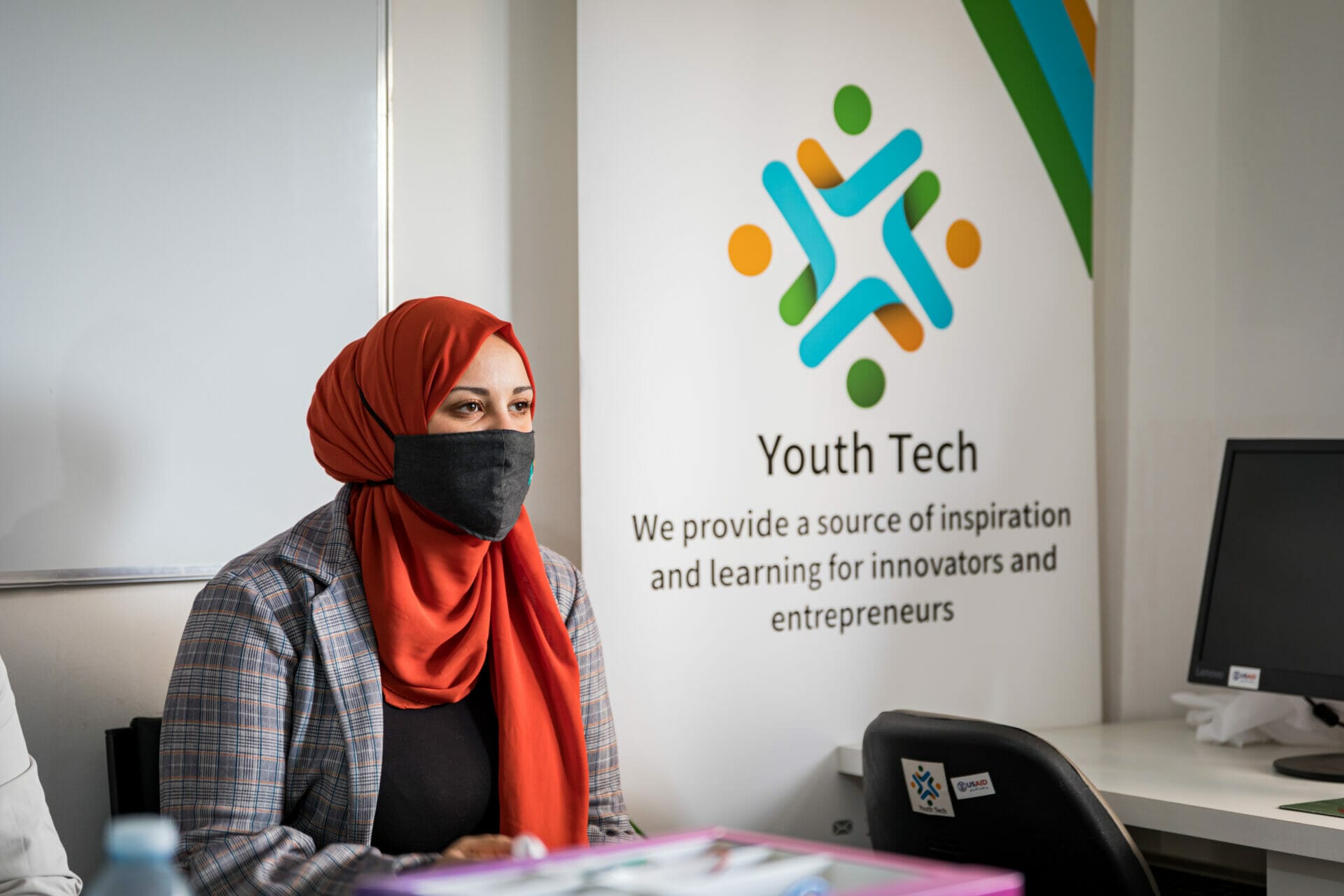 Reflecting on USAID YouthPower Jordan's Long-Lasting Impact 
By: Carrie Hessler-Radelet, President of Global Communities We at Global Communities believe that today's youth should not have to wait to become leaders, because they …
Read More
Youth with Disability Transformed into an Enabler
A young male uses his personal story to inspire other youth to engage In the city of Shoonah Janoobiyah, to the west of the capital, …
Read More